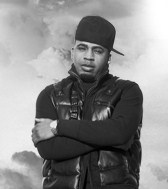 "Being a responsible father is very important to me. I hope all the dads out there follow me!"
New York, New York (PRWEB) June 20, 2011
NYC's Human Resources Administration (HRA), Department of Youth and Community Development (DYCD) and Housing Authority (NYCHA) and Brooklyn Hip Hop artist Face Tha Music released today "4 Tha Kids," a song inspired by the need for young dads to be more responsible in providing for their children's emotional and financial needs. This represents the first ever Father's Day collaboration between HRA and a local Hip Hop artist promoting fatherhood and child support.
"4 Tha Kids" is being released under the City's NYC DADS Fatherhood Initiative. Launched by Mayor Bloomberg in June of 2010, NYC DADS focuses on the important role fathers play in their children's lives. As part of this initiative, HRA, DYCD and NYCHA will promote "4 Tha Kids" on their Facebook and Twitter channels throughout the summer. DYCD will work with its service providers to post the song and public service announcements on their websites in addition to featuring it on the DYCD site.
"A father is vital to his children's emotional and financial stability – and men who father children have a fundamental duty to provide for them," said HRA Commissioner Robert Doar. "Their financial support can lift children from poverty, and their advice, love and encouragement is essential as well. With this song and radio campaign, HRA aims to reach out to a population of young fathers and their surrounding community."
"NYC DADS -The Mayor's Fatherhood Initiative is pleased to partner with Face Tha Music, DYCD, HRA and NYCHA to promote responsible fatherhood and encourage our young fathers to be involved in the lives of their children," said Alan Farrell, Coordinator of the NYC DADS Fatherhood Initiative. "It will be the combined efforts and commitment of all of our City agencies and partners that will continue to strengthen families and communities."
"There are 29 million children in America growing up in a fatherless household," said Department of Youth and Community Development (DYCD) Commissioner Jeanne B. Mullgrav. "Part of the Fatherhood Initiative is getting dads to realize that spending time with their children is just as important as financial support. DYCD is proud to work with HRA in getting that message out, so that one by one, we can help New York City dads reunite with their children."
"NYCHA, HRA and DYCD have pledged with the Mayor to do our part to help fathers re-engage with their children so that they can play that unique and fundamental role in the grand dream of their children's lives," said John B. Rhea, Chairman of NYCHA. "The leadership we are taking right here in New York City not only dramatically improves the lives of so many children — and their fathers — but is also serving as a model to help millions across the country, as other public housing authorities are adapting NYCHA's and the City's approach to this initiative."
"I am proud to be part of the City's efforts to promote child support and responsible fatherhood. This means so much to me personally because I am a father myself, having my daughter when I was in my teens," said Face Tha Music. "When she was born, I first realized the importance of being an involved parent. This is something that I did not grow up with, and I did not want my daughter to be without a parent like I was. I soon realized that my financial involvement was only half the obligation. The other half of being a good dad, and just as important, is spending time and building a bond with her. There is no greater joy than to see my daughter so happy and know that I contribute to her emotional and financial well-being."
The NYC DADS Fatherhood Initiative includes 14 agencies which offer programs that range from parenting and employment workshops at community centers in public housing developments to reading programs that facilitate family re-unification for incarcerated fathers with their children. The initiative has a newly redesigned website at http://www.nyc.gov that showcases information by all participating city agencies on services, programs and events throughout the five boroughs to encourage dads with limited financial resources to assist their children in meeting their financial and emotional responsibilities in positive and meaningful ways. The initiative also has a Facebook page.
HRA, with its Office of Child Support Enforcement (OCSE), is committed to ensuring New York City's children receive support from both parents. OCSE has focused its outreach efforts on low-income fathers and on strengthening its programs to connect them to employment and the formal child support program. Studies show that children in families living at or below the federal poverty level perform better on all social indicators when a father is actively involved in their lives and connected to the child support program. HRA is proud of its record child support collections. Since 2002, child support collections in New York City have increased by 43 percent. Over 90 percent of the nearly $700 million collected last calendar year goes directly to custodial parents. Nationwide, child support comprises 40% of family income for poor mother-headed families who receive child support payments.
DYCD works with providers from across the city and assists more than 1,800 fathers each year. This initiative offers programs in three distinct categories: young fathers (16-24 years-old), older fathers (over the age of 24), and fathers with prior involvement in the criminal justice system, and is designed to help each father increase engagement and responsibility in his relationship with his children and provide emotional and financial support.
NYCHA's Fatherhood Initiative provides an atmosphere within NYCHA Community Centers in which fathers can gain parenting skills and sustainable life skills while participating in an array of cultural, educational, recreational and social events which foster engagement between dads and their children. Additionally, NYCHA is in the early stages of implementing an Early Literacy component to the fatherhood initiative. This component will feature literacy skills and reading technique training for fathers who participate in the workshops with the intention of enabling them to employ these methods as they read to their children.
"4 Tha Kids" lyrics speak about a "movement" in New York City to appeal to fathers' responsibilities and spending quality time with children and a "system" for fathers to use in order for them to build and maintain a nurturing relationship with their children. The song's promotional ads will play on Hot 97 several times each day until August 15. The song is available for download on ITunes at http://itunes.apple.com/album/4-tha-kids-single/id444505196?v0=9988&ign-mpt=uo%3D1 and an accompanying video will be available on HRA's You Tube channel in mid-July. and an accompanying video will be available on HRA's You Tube channel in mid-July.
Hip Hop artist Face Tha Music grew up listening to the music of Biggie Smalls, Jay Z and Big Daddy Kane, all music icons from his native Brooklyn. He has been performing in his community since he was 11 years old. His talent at that young age soon took him to perform at venues outside of New York City and to form a group with his cousin and brother called "Big Facez" which recorded a 13 track record at a small neighborhood studio. Face recently released a mixtape presented by Hot 97's DJ Kay Slay titled "@facethamusic" and will soon be releasing his first single, "Clear it Out," produced by Ron Browz.
To listen to the campaign's promotional ad tune in to Hot 97.
To listen to and download the song go to Soundcloud. To read the song's lyrics, go to Face Tha Music's website
To stay connected with the song's campaign, 'like' the NYC DADS, the DYCD and the NYCHA pages on Facebook and follow @NYCHRA, @NYCDYCD and @NYCHA_Housing on Twitter
To learn more about the NYC DADS Fatherhood Initiative go to http://www.nyc.gov
To learn more about HRA's child support enforcement program, go to HRA's website.
Media Contacts:
Connie Ress/Carmen Boon (HRA) 212-331-6200
Andrew Doba (DYCD) (212) 442-5979
Sheila Stainback (NYCHA) (212)306-3322
Chanel Williams, And One Entertainment (347) 765-4891
# # #