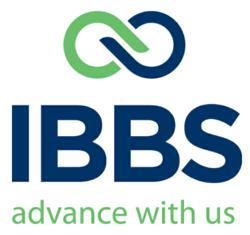 IBBS' robust platforms, systems architecture and support structure make our partnership an ideal long-term choice for CMA Communications in providing superior services to our customers.
Dallas and Atlanta (PRWEB) June 20, 2011
IBBS, the leading provider of voice and data services for Tier 2 and 3 broadband providers, today announced that Dallas-based CMA Communications has renewed its relationship with IBBS in a multi-year contract for voice, data and commercial support services.
For more than 20 years, CMA Communications has been a leading provider of cable services to rural communities in Texas, Louisiana, Mississippi and Nevada. The company serves more than 45,000 subscribers. Since 2008, CMA Communications has benefitted from a suite of IBBS Service Activation and Service Assurance services for critical back-office support. The company leverages IBBS' provisioning services and network diagnostics tools to serve data customers as well as a suite of voice services to power its residential phone offering. Most recently, CMA Communications tapped IBBS to launch commercial voice and data to serve businesses throughout its network footprint.
"IBBS' robust platforms, systems architecture and support structure make our partnership an ideal long-term choice for CMA Communications in providing superior services to our customers," said Steve Sizemore, director of operations at CMA Communications. "We continue to provide new and exciting services to our residential customers and we've made a successful foray into commercial services. IBBS has been our partner every step of the way helping us to maximize revenue while advancing our competitive position."
In addition to CMA Communications' cutting-edge services strategy, the company maintains a local flair in its operations and customer service strategy. The company maintains local payment offices in most communities and employs local and regional technical service staff. The company sees IBBS as an extension of this local provider strategy.
"The IBBS team works with broadband providers to support operations as if they were our own. We're deeply vested in our customers' success in driving both profitability and customer acquisition," said Dave Keil, chief executive officer at IBBS. "We're especially pleased to partner with CMA as they're continuously seeking opportunities to innovate and advance their standard of service. Our partnership serves as a model for service delivery in the Tier 2 cable marketplace."
Terms of the contract are not being disclosed. To learn more about CMA visit http://cmaaccess.com/home. To learn more about IBBS services including IBBS Service Activation, Service Assurance and Commercial services, visit http://www.ibbs.com/services.
About IBBS
IBBS provides fully-integrated data, voice and technical support services to broadband providers to simplify their delivery of advanced communications into the residential and commercial marketplaces. The company's technology and expert approach to service provide an unmatched customer experience and measurable ROI for the providers it serves. IBBS customers leverage the award-winning proprietary BBX operational support system to launch services and seize marketplace opportunities while relying on the company's NOC, engineering team and world-class Technical Support Center to drive profitability and delight its end users. For its business vision and market success, IBBS was named a Top 50 American Telecommunications Firm by Inc. Magazine in 2008. In 2010, IBBS was named one of Georgia's 'Fast 40' Growing Companies and included in Inc. 5000 list of America's fastest-growing private companies. IBBS is headquartered outside Atlanta with regional offices in Vancouver, Canada; Lexington and Louisville, Ky.; and Cartersville, Ga. Learn more about IBBS and its service portfolio at http://www.IBBS.com.
About CMA
For more than 20 years, CMA Communications has been a leading provider of cable television service to rural communities in Texas, Louisiana, Mississippi and Nevada. Today, CMA offers a broad variety of digital cable television, high-speed Internet and telephone service to homes and businesses throughout its service area. In today's increasingly competitive marketplace, CMA Communications continues to provide a 'local' flavor to its business. The company maintains local payment offices in most communities and employs local and regional technical and service staffs. At the same time, CMA strives to provide cutting edge products to its communities. Among small cable operators, the company has been a leader in high-speed Internet and digital telephone technology. CMA Communications is an independent company focused on its customers, employees and communities. Headquartered in Dallas, Texas, CMA Communications is a division of ETAN Industries. More at http://cmaaccess.com
# # #