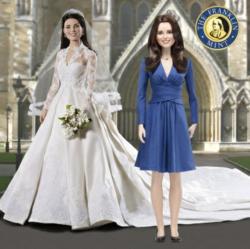 (PRWEB) June 19, 2011
For over forty years, the Franklin Mint has created some of the finest collectible items available. MyReviewsNow is proud to be a new affiliate of this company.
The Franklin Mint is recognized worldwide for its breathtaking collectibles. Ranging from commemorative coins to professionally-bound books to die-cast cars, this company's products encompass a wide range of various subjects and interests, offering a collectible model for just about anyone in the family.
Joseph Segel first founded the Franklin collectible company in 1964. Based in Pennsylvania, the mint began by producing simple gold and silver medallions. However, after finding success in its ventures, the company quickly began to branch out into other areas. The mint is currently owned by Time Warner and manufactures hundreds of different products.
Types of Collectibles
The Tony Orlando Collection
When Tony Orlando's song "Tie a Yellow Ribbon Round the Ole Oak Tree" became the anthem of the American military, this iconic entertainer became forever linked with our nation's noble servicemen. Tony Orlando is now the face of a Franklin Mint collection commemorating the honorable acts of American soldiers throughout the country's history.
Die-Cast Automobile Models
The mint offers a number of different die-cast car models for fans of all different types. Models are available from numerous manufacturers including Audi, Bugatti, Dodge, Ford and Rolls-Royce.
Commemorative Coins
Commemorative coins are offered to customers who wish to own and preserve their own piece of American history. These pieces feature several designs that reflect different aspects of Americana; for instance, Silver Dollar Eagles and Indian Heads are some of the company's most popular pieces.
The mint produces lifelike replicas of many different prominent figures in our society. These include television stars, political figures, and members of the royal family.
Harley-Davidson
Motorcycle enthusiasts everywhere will be enthralled by the incredibly realistic Harley-Davidson models that the mint offers. Various Harley-Davidson merchandise is also available.
Jewelry
The mint offers high-quality jewelry for both men and women to enjoy. A variety of different pieces, such as necklaces, rings, and watches, are available for purchase.
Home Furnishings and More
The Franklin company produces a wide range of miscellaneous items that can be used all throughout the home. From eye-catching home decor to absorbing games, the mint offers the perfect finishing touch to any family's abode.
Kate Middleton and the Royal Family Collection
Collectors of the mint's Royal Family replicas will be thrilled to learn that a new Kate Middleton doll has recently been released. Two versions of the doll are available, one displaying Kate in her royal engagement ensemble, and the other capturing the grace and magnificence of her wedding attire.
Like the mint's other impeccable replicas, the Kate Middleton collectible is astoundingly lifelike. The doll's face perfectly reflects Kate's vibrant personality, and its attire precisely mimics her real wardrobe. Collectors of Royal Family merchandise must add the Kate Middleton doll to their possessions.
Special Offers
Special promotions are currently being offered for the new Kate Middleton dolls. When purchased together, the replicas are shipped to the purchaser's home free of charge. These collectibles have been produced in limited quantities, so collectors are encouraged to take advantage of this offer while it lasts.
# # #