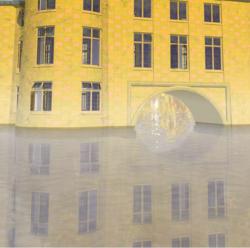 Our design process gives us access to entirely adaptive features – making anything possible.
Essex, UK (PRWEB UK) 20 June 2011
According to Dr Roderick Lumsden (MA, PhD) founder of RJL Programmatic Design Consultancy parametric modelling stretches the boundaries of architecture and can transform the way interior designers work by allowing clients to experiment at will.
Dr Lumsden explains; "The most effective way to use computers in architecture and design is to programme them. By developing our designs directly as a program, they become compliant in a way that no drawing or CAD system could ever be – this allows us to work closely with our clients to create, experiment and adapt at will with incredible results."
Offering ultimate flexibility to architects and designers, when a client says "can you make this corridor a metre wider?" or "I'd prefer this window in that style and proportion", parametric modelling can simply recalculate and transform any desired changes.
Dr Lumsden continues; "Think about the way you use a spreadsheet, entering formulae into cells; if you change a number in one cell, it automatically adapts the other cells accordingly. In the same way, from a composition of many separate parts, our design process gives us access to entirely adaptive features – making anything possible."
However, despite the ground-breaking advantages of this process, its complex nature makes it inaccessible to many designers. In fact, combining programmatic design with a passion for global architecture is at the heart of this new design consultancy. Dr Lumsden's role in the development of parametric modelling has allowed RJL Programmatic Design Consultancy to stretch the boundaries of architecture, creating stunning designs for homes, commercial buildings and entertainment venues, including pubs and restaurants.
Dr Lumsden concludes, "With our expertise in such a revolutionary process – there is nothing stopping us from bringing any architectural vision to life".
For further information on parametric modelling, or to see what RJL Programmatic Design Consultancy can do for you, call 01371 831535.
###