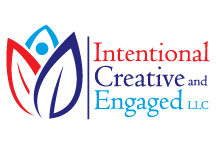 Siblings of children with ASD are faced with exceptional concerns that require processing and support.
New York, NY (PRWEB) June 22, 2011
Autism Spectrum Disorders affect the entire family. While there is a vast amount of information for parents on how to help their child with special needs, resources are lacking when it comes to their neuro-typical child. Siblings of children with ASD are faced with exceptional concerns that require processing and support. Intentional, Creative, and Engaged LLC offers art therapy and "sib-sync" sessions that address the inimitable needs of these siblings.
Children who have a sibling with a disability are likely to experience a wide range of emotions during childhood and throughout their lifespan. Some common concerns include: isolation, embarrassment, pressure to achieve, and even resentment about fairness and lack of attention. Alternately, there are also unique advantages to growing up with a sibling on the spectrum. For example, many families report that they find their child to be extraordinarily compassionate and caring.
When it comes to helping their child cope, parents are advised to take an active role. Providing your child with information about their sibling's disorder can be an important first step. Remember to describe both the strengths and challenges that their brother/sister has as a result of their diagnosis. It is also a good idea to make special "hang out time" where you focus solely on their ideas and interests. This can help to relieve some of the jealousy that may result from so much time and energy being spent on supporting and caring for your child with special needs.
Siblings also benefit from having opportunities to meet their peers. Attending groups that provide opportunities for discussing the joys and concerns of living with their sibling and hearing how others are dealing with common concerns can help relieve their sense of isolation. While there remains limited research on this topic, early findings conclude that siblings who attended peer support and education programs reported that "the positive effects are not only apparent, but enduring (Johnsen & Sandall, 2005)."
Another concern that a sibling may have is, "Why doesn't my brother/sister play with me?" While some siblings develop a unique understanding and can provide valuable insights about their brother/sister, others express confusion and disappointment as a result of their limited interactions. Intentional, Creative, and Engaged LLC addresses these concerns in sessions known as "sib-syncs." "Sib-syncs" are dyadic sessions that provide siblings with strategies for connecting with their brother/sister. These sessions take place in one of the sensory spaces and center around helping the sibling to cue into their brother/sister's subtle communications in order to foster meaningful reciprocal interactions.
About Intentional, Creative, and Engaged LLC:
ICE LLC provides services to families affected by developmental disabilities, including autism spectrum disorders. Individual and group art therapy sessions are offered for individuals with special needs, as well as, for their siblings and parents. Floortime sessions and social groups are conducted in fully equipped sensory spaces. ICE LLC also provides reflective supervision for professionals.
ICE LLC was founded by Dana Whiddon, MA, ATR-BC, LCAT. Dana is a New York state Licensed Creative Arts Therapist with extensive experience working with individuals with developmental disabilities. She created an art therapy program at a private therapeutic day school in Manhattan that serves children and adolescents with developmental disabilities. In this role, Dana worked closely with multi-disciplinary teams to coordinate individualized treatment programs. Dana has presented nationally on the benefits of combining DIR/Floortime with art therapy principles to foster growth up the developmental ladder.
For more information please visit: http://danawhiddonlcat.com
###