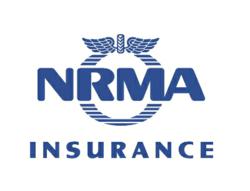 More than half of car park collisions involve other vehicles
(PRWEB) June 20, 2011
NRMA Insurance today launched Car Park Challenge, a fun game app with a serious side for iPhone, iPad and Google Android.
According to NRMA Car Insurance data*, 1 in 7 collisions happen in car parks and the app tests your driving skills in these stressful environments.
The game features data from NRMA Insurance's Research Centre to simulate estimated repair costs for any damage to the car, adding a level of realism to the simulation. Throughout the game users avoid damage to their car as they drive through 10 levels filled with tight corners and different obstacles.
NRMA Insurance spokesperson Mariana Cidade said according to the data, collisions are the most common types of claims in car parks nation-wide.
'More than half of car park collisions involve other vehicles (60%), followed by collisions where no other party is involved, such as colliding with a pole or shopping trolleys. This game has a serious side – a reminder that little car park prangs can amount to quite a bit of damage.'
To design the look and feel of the app, game artists started with digital photographs of real world miniatures and built on them to create the game's rich levels, detailed cars and unique look.
NRMA Insurance Car Park Challenge is available free of charge from Apple's iPhone App Store now. It will be available for iPad and Google Android platform soon.
Download the iPhone NRMA Insurance Car Park Challenge app

Based on NRMA Comprehensive Car Insurance claims FY 09/10.
About the NRMA Insurance Research Centre
The NRMA Insurance Research Centre carries out physical research for NRMA Insurance. The Research Centre works with the automotive industry to carry out testing and data analysis to advise consumers on car safety issues.
NRMA Insurance is a leading insurance provider, offering Car Insurance, Home Insurance, Motorcycle Insurance, Travel Insurance, Business Insurance, Boat Insurance, Health Insurance and Caravan Insurance, in NSW.
# # #