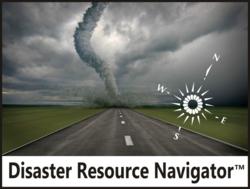 This software application is like having insurance, you hope you never need to use it, but if you do need it, you will be prepared for the disaster.
Guntersville, AL (PRWEB) June 22, 2011
Riverview Software Solutions, LLC announced a new software application for the broadcast industry named "Disaster Resource Navigator".
The Disaster Resource Navigator software application provides an organized method of keeping track of important information and provides quick navigation of local resources offering critical services such as shelters, food, water, ice, generators and fuel.
With the Disaster Resource Navigator, this information is just a mouse click away saving valuable time for the broadcast staff, listeners and viewers.
The year 2011 will be remembered as the "Year of the Tornado". 1,482 tornadoes were reported to the National Weather Service so far in 2011.
According to the Mother Nature Network, the U.S. has been under a heavy barrage of tornadoes in 2011.
In April 2011, tornadoes devastated many areas in Alabama with a record breaking 53 in one day throughout the state. Riverview Software Solutions is located in the northeastern section of the state where nine of the 53 caused severe damage.
A local FM broadcast station operated under FCC emergency broadcast rules for many days and fielded numerous phone calls from the general public, local businesses and other local service agencies. The FM station became a crucial communications hub that helped citizens find much needed supplies and provided the location of resources throughout the area.
Riverview Software Solutions' design team monitored this activity and discovered that after days of taking notes and relaying information, the station staff had so many notes and occasionally, finding the desired information for callers was starting to take a considerable amount of time. There had to be a better way so the Riverview Software Solutions' team set out to develop this software application.
Riverview Software Solutions development team has over 48 years of accumulated experience in the software development field as well as experience in the Broadcast and RF communications industries. The president of the company has a degree in Broadcast Engineering. The company primarily focuses on developing custom software applications.
Contact:
Riverview Software Solutions, LLC.
81 Serenity Street
Guntersville, Alabama 35976
256-486-3397
Website
###