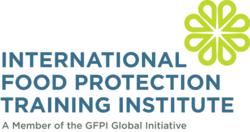 This class supports our objective of having highly-trained regulatory officials.
Plano, TX (PRWEB) June 20, 2011
IFPTI, the leader in delivering career-spanning, standards-based food protection training, today announced its 2011-12 cohort of the Fellowship in Food Protection. Today's announcement comes in conjunction with the Association of Food and Drug Officials (AFDO) 115th Annual Educational Conference, being held in Plano, Texas. The Fellowship in Food Protection provides future leaders with an intense professional development experience focused on critical thinking, problem solving and decision making skills, within the framework of food regulatory science, law and policy.
The Fellowship in Food Protection is a year long training that includes a series of sessions held at IFPTI's global headquarters in Battle Creek, Mich. The sessions are divided into subjects spanning; law, policies, strategies and tools, labeling, evolving science of food protection, food systems control applications; and prevention, intervention and response. The Fellows will also complete research projects during the year and present their findings at the 2012 AFDO Conference in Providence, RI.
In announcing the members of the 2011 Cohort, Gerald Wojtala, executive director of IFPTI, said, "This class supports our objective of having highly-trained regulatory officials. We look forward to working with this group of talented individuals from across the country as we build the training infrastructure for the national integrated food safety system."
Members of 2011-12 Class of Fellows
Shana Davis
Lexington-Fayette County Health Department
Kristin DeMarco Shaw
City of Portsmouth Health Department
Jennifer Godwin
North Carolina Dept of Agriculture & Consumer Services
Roxanne Hill
New York State Department of Agriculture and Markets
Karla Horne
Michigan Department of Agriculture
Katie McCullough
Dane County, Wisconsin
Aaron McNeill
U.S. Public Health Service/Indian Health Service
Brenda Morris
Florida Dept of Agriculture & Consumer Services/Food Safety
Craig Nielsen
Georgia Department of Agriculture
Courtney Rheinhart
Virginia Dept of Agriculture & Consumer Services
Alice Robison
Northeast Tri County Health Department
Jodi Taylor
The Ohio Department of Agriculture
Shane Thompson
State of Wyoming Dept of Agriculture
Jennine Wolf
Washington County Environmental Health Dept
About IFPTI
The International Food Protection Training Institute (IFPTI) is a 501(c)(3) non-profit organization building and administering the training infrastructure for the nation's integrated food safety system.
Working with federal regulatory and public health officials, IFPTI is establishing and overseeing the implementation of a career-spanning food protection training curriculum that will increase capacity, and assure competency and equivalency throughout all regulatory jurisdictions in meeting established U.S. federal food safety standards.
IFPTI is a member of the GFPI global initiative, a knowledge-exchange and resource-development network seeking to influence the adoption of food protection practices and policies in pursuit of a safe, secure, and healthy food supply.
Financial support for IFPTI is provided by a grant from the Food and Drug Administration, and through the generosity of the W.K. Kellogg Foundation.
###