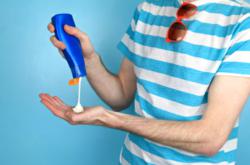 The phrases "sunblock," "sweatproof," and "waterproof" are banned.
Hampton, VA (PRWEB) June 21, 2011
On June 14, 2011, U.S. FDA issued new rules for labeling and testing of sunscreen products. In addition to the new rules, U.S. FDA issued an additional proposed rule and a call for data concerning future rulemaking. These new rules present dramatic changes to past labeling requirements, and a departure even from what U.S. FDA proposed in 2007. To help industry make sense of the new rules, Registrar Corp has published the following "Top 10" highlight list of changes mandated for manufacturers of sunscreen products.
1. The new rules require relabeling of over-the-counter ("OTC") sunscreen products.
2. Products must be in compliance by June 18, 2012 (June 17, 2013 for products with less than $25,000 in annual sales).
3. Drug listings on file with U.S. FDA must be amended to reflect the new labels.
4. U.S. FDA's enforcement policy allows the following dosage forms for OTC sunscreen products: oils, lotions, creams, gels, butters, pastes, ointments, sticks. U.S. FDA has called for more data concerning sprays; they will be permitted pending further action, provided the sprays are labeled precisely as specified by U.S. FDA.
5. U.S. FDA's enforcement policy does NOT allow certain dosage forms for OTC sunscreen products such as wipes, towelettes, powders, body washes, shampoos, etc.
6. The new rule forbids the use of certain active ingredients in OTC sunscreen products.
7. Sunscreen products must undergo SPF testing according to stringent testing methods specified in the new rules, and must be labeled differently depending on whether they are "Broad Spectrum" as determined by specified testing methods. Claims, warnings, and indications must be stated depending on the results of broad spectrum and SPF testing of the product.
8. Products that are determined to be broad spectrum and have an SPF value of 15 or greater by the specified testing methods may make claims concerning skin cancer and early skin aging, but only in the specific phrases authorized by the new rules. Non broad-spectrum products or broad spectrum products with SPF value of less than 15 may not make such claims, and are limited to claiming effectiveness against sunburn.
9. Products that claim to be water-resistant on the front label must specify effectiveness against sweating or swimming based on specified testing methods. Sunscreens that are not water-resistant must advise use of a water-resistant sunscreen after swimming or sweating. Sunscreens also cannot claim to provide sun protection for more than 2 hours without reapplication or provide protection immediately after application. The phrases "sunblock," "sweatproof," and "waterproof" are banned. U.S. FDA also proposes a new rule limiting SPF claims to "50+" or less.
10. For more information about U.S. FDA's new sunscreen rules, contact Registrar Corp by telephone at +1-757-224-0177 or via live help at http://www.registrarcorp.com/livehelp
About Registrar Corp
Registrar Corp assists companies in the Food and Beverage, Drug, Medical Device, and Cosmetics industries with U.S. Food and Drug Administration regulatory compliance. The firm is headquartered in Hampton, Virginia, and has assisted over 20,000 companies in more than 150 countries. Registrar Corp operates 18 regional offices in Latin America, Europe, Asia, and the Middle East.
###