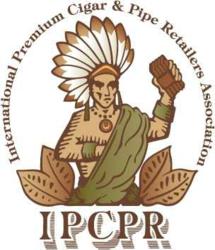 The IPCPR is a non-profit association comprised of more than 2,000 owners and employees of small, family-owned cigar stores and businesses primarily engaged in the manufacturing, sales, marketing and distribution of premium cigars, pipes, loose tobacco
Columbus, OH (PRWEB) June 20, 2011
Tobacconist University, the official curriculum resource of the International Premium Cigar & Pipe Retailers Association, has conveyed the distinction of Certified Retail Tobacconist on the following recipients:
Matthew Allen, Ronald Alred, Jason Bean, Charles E. Bingham, Jeff Borysiewicz, K. Allen Byrd, Amy Bruno, James S. Cohen, Dyanna Coholich, Alex Diaz, Danny Ditkowich, Rose Ann Edmiston, Douglas J. Fiore, Terry Fournier, Patrick Gallagher, Brandon Graham, Boris L. Grossman, Steven Harper, Greg Hernke, Therina Himes, Jetmira Kaziu, Roy Kirby, David Kleehamer, Reed Kyrk, Phillip Ledbetter, Perry Lowe, Abe Lyle, Alex B. Mayer, David G. Mayer, Michael McCarthy, Matt McGill, Cortney McGowan, Luis Roberto Molina, Liam A. O'Malley, Erich Orris, Zack Photakis, Donna M. Phillips, Cindy Pinkerton, Matthew Robison, Robert A. Roth, Russell Salvatore, Dylan Schneider, Tami Schuck, Neal Thompson, Jorge Luis Valdes, Jenny L. Wilson, Robert E. Wood and Wayne Young.
These tobacconists were awarded CRT recognition after participating in an academic curriculum and testing process that enabled them to achieve superior technical and marketing knowledge about premium cigars, pipes, premium tobacco and related accessories.
Tobacconist University is an independent teaching and research organization dedicated to preserving the traditions and enhancing the knowledge and skills of retailers and consumers who appreciate luxury tobacco and adhere to a high code of industry ethics and standards.
The IPCPR is a non-profit association comprised of more than 2,000 owners and employees of small, family-owned cigar stores and businesses primarily engaged in the manufacturing, sales, marketing and distribution of premium cigars, pipes, loose tobacco and related items.
Contact:
Tony Tortorici
678/493-0313
###