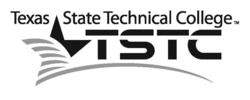 Abilene, TX (PRWEB) June 21, 2011
The creators of Texas State Technical Colleges' virtual presence in Second Life®, vTSTC, have released a new learning management system created specifically for educators using virtual worlds like Second Life® for teaching and learning.
The college's team of programmers, designers, and educators, called TSTC vushi [voo-shee], has invested more than four years of teaching, developing and working with educators in an effort to identify and overcome the challenges faced when teaching using virtual spaces. The results of these endeavors have culminated into the vushi® learning system (vLS), which will be available this summer.
The vLS will allow faculty, staff, and students to securely interact with class information (class rosters, grades, assignments, assessments, and attendance) without leaving the virtual environment. Additional features include a single sign-on interface, a searchable database for in-world education areas, a "field trip" transportation tool for group teleports, and the ability to create and deliver assessments/assignments within the virtual world.
"The exciting attribute of this interface is not just the fact that it is unique, but rather the incredible potential the system could have for teaching and learning in virtual worlds. Our goal with the vLS is to create a centralized dashboard of resources that will lessen the overhead of teaching/learning in virtual environments," said Chris Gibson, associate vice president, Texas State Technical College and director of TSTC vushi.
Two versions of the vLS are available: vLS Professional version and a vLS Lite. The vLS Pro will offer resources such as an organization specific database and a shareable resource library that features automated backups. While vLS Lite, which is available to users at no charge, does not support the automated backup or the ability to share resources.
For more information and details about TSTC vushi® or the vushi® Learning System, visit http://www.vushi.org or contact Chris Gibson, chris.gibson(at)tstc(dot)edu.
Contact: Julie Cromeens
Director, Marketing & Communications
TSTC West Texas
O: 325.738.3318
###