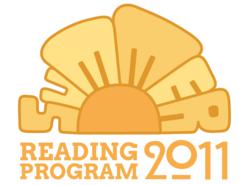 It is a documented fact that students can lose academic ground during the summer months, especially in reading.
Greenville, SC (PRWEB) June 21, 2011
JourneyForth Books, a division of BJU Press, is encouraging youth reading with the 2011 Summer Reading Program, hosted by bjupresshomeschool.com. Sign-up begins online on June 21 and will include children in three different age groups. Each child who completes the program will receive a free flyer toy. Young readers can also download "Summer Reading" themed bookmarks, computer wallpaper, and log sheets for tracking their reading time.
"It is a documented fact that students can lose academic ground during the summer months, especially in reading," says Nancy Lohr, the chief editor at JourneyForth Books. "We hope that this program will be happily manageable for each reader as well as profitable as reading skills are strengthened and children enjoy a wide range of books over the course of the summer."
Participants who complete an age-appropriate number of minutes of reading time will be entered into a drawing for the grand prize—an Amazon Kindle and a selection of free JourneyForth e-books. Three second-place winners in every age category will each receive a special-edition "Summer Reading Program" tote bag full of JourneyForth books.
"This program is set up to measure regular daily reading time rather than the number of pages or number of books," Nancy Lohr explains. "This levels the playing field for readers with varied skills and interests. Daily reading time helps to develop a reading habit, a habit that will hopefully turn a schooltime reader into a lifetime reader."
To get children even more excited about reading, JourneyForth is releasing another dozen of its best-selling youth novels in e-book form. This release brings the total number of JourneyForth youth titles available on Kindle to twenty-four. "The Kindle has a 'cool factor,'" says Monique Cook, veteran homeschool mom of four. "I have found that my kids are much more excited about reading when they're doing it on the Kindle."
The new Kindle releases include exciting historical fiction like Regina Silsby's Secret War and Regina Silsby's Phantom Militia, both written by Thomas J. Brodeur and set during the American Revolution. More recent titles—Brain Games by Sharon Hambrick and Careful Enough by Dillon Forbes—are expected to be popular with young Kindle owners. Mystery lovers will enjoy reading Professor Van Dusen: The Thinking Machine (Jacques Futrelle); Mystery at Number 31, New Inn (R. Austin Freeman); and The Old Man in the Corner (Baroness Orczy).
With this June release, nearly all the titles from popular JourneyForth author Catherine Farnes will be available on Kindle. Farnes's books include The Rivers of Judah, Snow, The Way of Escape, The Slide, and Snow-Blind. Farnes's novels feature exciting plots, vivid characters and conflicts involving real-life issues that many young adults face.
Young readers interested in participating in the Summer Reading Program can sign up at bjupresshomeschool.com starting June 21. To view JourneyForth titles available on Kindle, visit Amazon.com or Journeyforth.com.
###