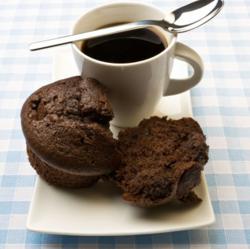 Crowdsourcing allows us to tap into the huge amount of great recipes stored in boxes, folders, and minds around the world
Halifax, Nova Scotia (PRWEB) June 22, 2011
SweetFry – a new social recipe community for food and drink lovers worldwide – is running a crowdsourcing competition to find the World's greatest muffin recipe. Whether you're a blueberry babe, ginger-grape girl, banana-chocolate-chip boy, or the most amazing muffin man, you're invited to participate in this recipe contest for a chance to win $1,000 USD cash. SweetFry is excited to inspire minds and taste buds and expand its recipe database through crowdsourcing with creative home chefs.
"Crowdsourcing allows us to tap into the huge amount of great recipes stored in boxes, folders, and minds around the world," explained founder and CEO Jason Harvey. SweetFry is a recipe sharing community where individuals can store and share their favorite recipes and rate and try thousands of unique recipes from around the world.
SweetFry is not only using crowdsourcing to grow its site, but early on in its development process took advantage of the outsourcing phenomena, which is sweeping the Internet. According to Harvey, "Using crowdsourcing for business development allows SweetFry to compete with much larger organizations." The same company which used the crowdsourcing service RocketHub for its funding, 99designs for its logo, and Serv.io for this press release is now putting on a crowdsourcing contest to revolutionize global recipe sharing in a fun and helpful community.
###