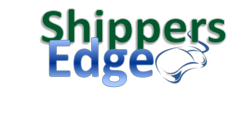 Companies generally realize a 5-20% savings in freight costs, as well as 40-70% in time savings by using shipping software.
Burnsville, MN (PRWEB) June 22, 2011
The Shippers Resource Center has announced that its ShippersEdge TMS shipping software has processed its 1,000,000th transaction. The multi-carrier shipping software for LTL and TL shipping, first released in 2008 helps companies manage their shipping more effectively by connecting them with their truckload and LTL carriers. It provides them the tools to help them manage every aspect of the shipping process. From carrier selection and tendering, to tracking, freight bill auditing and claims. It is a web-based (SaaS) system.
According to Tom Taylor, CEO of the Shippers Resource Center, Inc., the company that developed ShippersEdge, "We are incredibly pleased with the success of ShippersEdge. Significant Month-over-Month increases show we will likely exceed 2,000,000 transactions much sooner than originally anticipated."
Several technology consulting firms studying the market have stated that shipping software, also known as Transportation Management Software (TMS) and Logistics Management Software (LMS), is one of the most rapidly growing segments of the software industry. The adoption rate by companies of all sizes is remarkable. Continued Taylor, "As companies assess the efficiency gains they realized in Warehouse Management Software, they are looking for the next big logistics thing to help their bottom line. Shipping Software is a natural next step for them."
Companies generally realize a 5-20% savings in freight costs, as well as 40-70% in time savings by using shipping software. They also benefit from faster and better access to information, and often experience a reduction in shipping related errors. Early Transportation Management Software (TMS) systems were almost exclusively limited to large companies. The high upfront investment cost could not provide an adequate return to mid and small shippers. However with the advent of SaaS systems like ShippersEdge, shipping software is now affordable to almost any size shipper.
ShippersEdge, which is a SaaS based system, can be fully integrated with almost any ERP,CRM, WMS, or Order Management System. Shippers Resource Center has strong roots in the use of technology is the logistics industry. This includes creating the first freight rating program for a hand-held computer. Using a Radio Shack TRS-80 back in the 1970's, they develop LTL rating software that was able to generate Less-Than-Truckload class rates, enabling sales people to estimate freight costs at their customer's location. It's ShippersPrice software was one of the first SaaS programs of any kind. It was first released in 2002.
More can be learned at http://www.shippersedge.com/info
About Shippers Resource Center, Inc.
Shippers Resource Center is a Burnsville MN based logistics technology, logistics administration and logistics consulting firm. With roots dating back to 1950 it was a pioneer in freight bill auditing and the use of technology in logistics. ShippersEdge is shipping software and Transportation Management Software (TMS) for truckload and Less than Truckload LTL shipping.
###