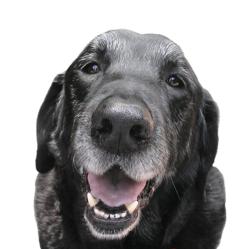 "Neutricks is not only an advancement in the science of caring for our senior dogs but also represents an opportunity to create veterinary-client dialogue about geriatric symptoms that pet owners may overlook."
Madison, WI (PRWEB) June 20, 2011
Dogs are living longer lives due to better primary care, better nutrition, and more attentive owners. Research shows the incidence of cognitive dysfunction syndrome (CDS), or "doggie dementia" is growing. CDS is also far under-diagnosed, in part because veterinarians have not had good treatment options. As a result, conversations between veterinarians and pet owners about CDS symptoms often don't occur or there may be a misdiagnosis.
Dave Merrick, general manager of Quincy Animal Health, has been conducting numerous interviews about the growing phenomenon of CDS in the U.S. and what pet owners can do for their senior pets. Dave has been sharing key symptoms of CDS every pet owner should know. Exciting new research at Quincy Animal Health has proven to help older dogs improve their cognitive health.
"The average practice has over three hundred patients with CDS, yet only thirty-five patients are being diagnosed," says Dave Merrick, general manager of Quincy Animal Health. "Neutricks is not only an advancement in the science of caring for our senior dogs but also represents an opportunity to create veterinary-client dialogue about geriatric symptoms that pet owners may overlook."
Top signs your senior dog needs help:

Sleep changes and reduced activity
Soils the house after being let outside to go.
New phobias or anxieties.
Barks at the wall.
Unresponsive to commands
Seems confused around people he/she knows well
Recent cities:
Irving, TX, Portales, NM, Sandersville, GA, Seattle, WA, Las Vegas NV, Albuquerque, NM, Panama City Fl, Los Angeles, CA, Indianapolis, IN, New York City, NY, Mason City ,IA, Auburndale, MA.
Dave Merrick is available for print, TV, as well as radio interviews. If you are interested in speaking with Dave Merrick, please contact Lisa Marie Roma to set up an interview.
About Quincy Animal Health
Quincy Animal Health, LLC is a division of Quincy Bioscience, a biotechnology company based in Madison, Wisconsin. Quincy Bioscience is focused on the discovery, development and commercialization of novel compounds to fight the aging process. The company's products focus on restoring calcium balance related to neurodegenerative disorders and other destructive age-related mechanisms.
For more information, please visit. http://www.quincyanimalhealth.com
###