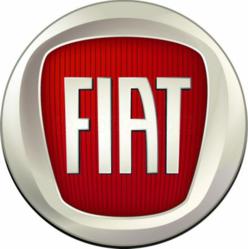 Pulaski, WI (PRWEB) June 22, 2011
The sales professionals at S&L Motors - the leading Ram dealer in Pulaski, Wisconsin - are excited at the new of the new Ram 1500 getting a V-6 Pentastar engine. They have seen the engine perform well in other vehicles and can't wait to see it matched up with one of the toughest trucks available.
This year's Rodeo Drive Concours d'Elegance in Beverly Hills, California will take place on Rodeo Drive on Sunday, June 19, 2011 and is free and open to the public. FIAT is proud to be involved with the annual event.
As the featured brand at the event, FIAT will prominently showcase the 2012 Fiat 500, which is deeply rooted in iconic Italian design and style. Looking at the revived Chrysler, Dodge and Jeep brands, it's easy to see FIAT's influence.
"FIAT is thrilled to be the honored marque at the 2011 Rodeo Drive Concours d'Elegance," said Laura Soave, Head of FIAT Brand North America. "Rodeo Drive is a perfect location to feature the iconic Fiat 500, and we look forward to sharing our Italian heritage with car lovers in picturesque Beverly Hills."
This year's Rodeo Drive Concours d'Elegance will celebrate "The Art of Italian Motoring," which is important for FIAT in many ways. As they have gained more and more control of Chrysler and related brands, those companies have been doing a lot better. While it may not be overt Italian designs that are winning over American drivers, FIAT knows what it is doing.
"FIAT brand's participation in the 2011 Rodeo Drive Concours promises to bring another level of excitement for our spectators as they will have exclusive access to the latest in Italian motoring," said Bruce Meyer, Chairman of the Rodeo Drive Concours d'Elegance.
"This annual event is a Father's Day tradition for thousands of southern California residents, car collectors and aficionados, and this year's selection of world-class Italian entries promises to be one of the best."
Local Wisconsin residents who are interested in any of the new Chrysler, Dodge or Jeep vehicles are encouraged to stop by S&L Motors - the premiere new and used car dealer in Pulaski, Wisconsin and surrounding areas. They have been around helping consumers find great vehicles for many years.
###