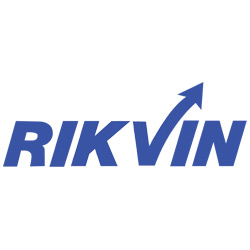 At Rikvin, our consultants have helped numerous clients successfully establish businesses in Singapore.
(PRWEB) June 21, 2011
Rikvin Consultancy, a company specialising in Singapore company registration and support services for overseas entrepreneurs, helps its clients set up business in Singapore with an Entrepreneur Pass. Singapore government is receptive towards entrepreneurial efforts, especially the innovative and technical type which will perpetuate knowledge based economy. To facilitate the establishment and growth of such foreign entrepreneurial ventures EntrePass (Entrepreneur Pass) was launched in 2003.
Rikvin has unrolled a money back guarantee in the unlikely event of an unsuccessful application. Rikvin guarantees a partial refund of the fees paid by its clients if their application is rejected by MOM. It undertakes to refund the fees after deducting S$1000 for the drafting of Business Plan.
Singapore is evolving into an economic epicenter of the east, where the fast growing markets are located for almost any industry. Given the strategic location, competitive tax rates, world class infrastructure, efficient workforce, wide spanning networks of DTAs & FTAs, robust legal framework etc. Singapore is the most preferred location for the foreign companies and entrepreneurs striving to reach for and serve the regional markets. For foreign entrepreneurs, the EntrePass is a boon as it facilitates multiple entry and long-term stay of successful applicants, as it allows them to establish their venture and actively manage the daily operations of the business.
Elaborating on the money back guarantee Satish Bakhda of Rikvin (http://www.rikvin.com ) says "We take utmost care and we guide our clients to put their best foot forward, however some of our potential clients back out, from the process for the fear of loosing. This money back guarantee is a little effort from our side to coax irresolute first-timers to take the leap. We spare no effort to ensure the success of the EntrePass applications. In the initial screening process itself our expert consultants, review and advise clients on the probable outcome, and turn down potential failures. We have observed that young entrepreneurs, who often have very lucrative ideas, choose not to pursue doubting the outcome. We believe with this offer, such applicants will be reassured and give the process their best shot without much to loose, and only lot to gain".
About EntrePass: It is jointly administered by the Ministry of Manpower (MOM) and the Standards, Productivity and Innovation Board (SPRING) of Singapore. SPRING assesses the viability of the proposed venture and MOM issues the EntrePass for successful applicants. In 2009 the investment threshold and certain other conditions were revised to raise the standard of applicants. EntrePass is granted to foreigners based on the feasibility and growth prospects of the proposed business. The EntrePass allows successful applicants' families to live in Singapore. Dependant passes granted to immediate family members allow them to live, study and work and study in Singapore.
Applications are reviewed against a set of criteria that gauges the effective economic benefits that the proposed venture will bring to the country. Besides job creation for the locals another significant aspiration behind EntrePass is to foster innovation. Singapore as an enterprise hub is extremely receptive towards innovations and facilitates the commercialization of such ideas through several initiatives. Therefore, promoters of ventures that involve application of innovative technology or complement any existing technical innovation, or contribute to the growth of innovations stand a better chance of approval.
About Rikvin.com:
Rikvin offers company incorporation for entrepreneurs worldwide. Established in 1998, Rikvin specialises in Singapore Company registration, Employment Pass, EntrePass and related corporate services. Those wishing to embark on Singapore EntrePass application proceedings can contact Rikvin at http://www.rikvin.com for a quick eligibility evaluation.
###