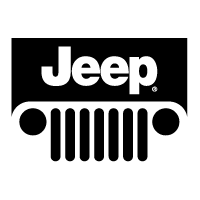 Pulaski, Wisconsin (PRWEB) June 27, 2011
At S&L Motors - the leading Chrysler, Dodge and Jeep dealer in Pulaski, Wisconsin and surrounding areas, they know that the Grand Cherokee has a long tradition of being great and weren't surprised that it had won yet another award.
The Northwest Automotive Press Association (NWAPA) recently named the new 2011 Jeep Grand Cherokee the "Northwest 2011 SUV of the Year," giving praise to its comfort and capability in all kinds of driving situations. NWAPA journalists also recognized the Jeep Grand Cherokee as winner of its "Best Off-Road SUV" award.
"In the Pacific Northwest, we can go from rain-soaked city streets up to the snowy mountains in about an hour," said Jeffrey Zurschmeide, NWAPA President.
"We love our great outdoors as much as our coffee and micro-brew. So we look for an SUV that's comfortable and capable in all kinds of situations. To make the grade up here, an SUV has to meet the unique requirements of the Northwest, and that's why our members overwhelmingly voted the 2011 Jeep Grand Cherokee the Northwest SUV of the Year."
This is not the only award that Jeep brand has recently won. Other accolades include:
● Popular Mechanics "Automotive Excellence Award for Off-Road Ability"
● Consumers Digest "Best Buy"
● 2011 Official Winter Vehicle of New England
● MotorWeek Drivers' Choice Award for Best Large Utility
● AutoWeek "Best of the Best 2011 Truck award"
● Urban Truck of the Year
● Detroit News "Truck of the Year"
● Insurance Institute for Highway Safety (IIHS) "Top Safety Pick"
● Four Wheeler magazine's "Four Wheeler of the Year"
● Texas Auto Writers Association "SUV of Texas"
● Internet Truck of the Year
● Texas Auto Writers Association "Full-size SUV of Texas"
"The Pacific Northwest provides perhaps the widest variety of driving conditions in the country, so it's a perfect place for all of the driving attributes of the all-new Jeep Grand Cherokee," said Mike Manley, President and CEO – Jeep Brand, Chrysler Group LLC.
"We're especially pleased that the NWAPA's journalist members recognize Grand Cherokee's comfort and capability in all weather conditions, both on- and off-road."
Local Wisconsin residents who are interested in buying the Jeep Grand Cherokee for 2011 or any of the other great models in the 2011 Jeep lineup are encouraged to stop by S&L Motors - the leading Jeep dealership in Pulaski, Wisconsin.
###