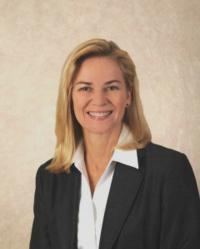 Our newly improved website is designed entirely with our clients and potential clients in mind. We hope they will use it as a resource to answer their initial questions, and then let us guide them through the legal process personally."
Fairfax, VA (PRWEB) June 22, 2011
Fairfax, VA Law Office of Kathleen G. Burke recently made improvements to the firm's website, providing a valuable online legal resource to current and potential clients.The site offers helpful information to remove some of the fear and uncertainty from the legal process, including basic information on Personal Injury and Auto Accident laws.
Website visitors learn how the experienced Fairfax auto accident attorney Kathleen G. Burke can assist them with their legal issues. The firm has developed a reputation for maintaining high ethical standards while aggressively representing clients throughout Fairfax, VA in various personal injury matters. Whether it be an injury caused by an automobile collision or medical malpractice, The Law Office of Kathleen G. Burke has a obtained great results for injured clients.
The firm's single practice area focuses on the representation of individuals who have been injured through the negligent, reckless and/or careless actions of others. Limiting the number of substantial cases she takes each year helps Burke devote resources, thought, and attention to each and every one of her clients. Each client receives careful, individual attention. The Law Office of Kathleen G. Burke offers legal counsel in a variety of injury cases including:
Automobile CollisionsTruck Collisions
Personal Injury
Nursing Home Neglect
Wrongful Death
Burke has the knowledge, experience, tenacity and ability to fight insurance carriers to secure fair compensation for her clients. She currently assists injured individuals and their families in Virginia, Maryland and the District of Columbia. Having more than 20 years of experience aiding injury victims in a variety of personal injury cases, attorney Kathleen G. Burke has set a standard for all forms of personal injury cases and ensures your satisfactory representation. For more information about the firm, please go to http://www.metroinjurylaw.com or call (703) 913-9000.
###