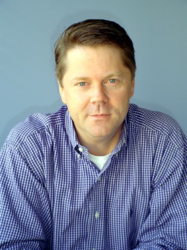 Chicago, IL (PRWEB) June 21, 2011
The Marketing Store Worldwide, one of the world's largest privately held marketing services agencies, announced today that Ken Hicks has been appointed to senior vice president of client services, a new position for the agency.
Hicks joins The Marketing Store from Arc Worldwide where he was most recently charged with growing the agency's shopper marketing client roster as well as overseeing and growing the global Coca-Cola retail business. During his tenure, he developed and led high performance teams on Coca-Cola, MillerCoors and United Airlines and helped the agency grow its shopper marketing practice. In his new role, Hicks will be based at The Marketing Store's global headquarters located in Lombard, Illinois.
"Ken is an extremely talented leader with outstanding promotional marketing and shopper marketing credentials," said Simon Marshall, executive vice president and managing director of The Marketing Store North America. "We have great ambitions for The Marketing Store, and he is exactly the right person to help us fulfill them.
"The Marketing Store is responsible for some of the most successful promotional marketing and loyalty programs in our industry. The work it has done on behalf of clients like McDonald's, Southern Comfort and Coca-Cola among others has been unmatched. And, the opportunity to expand and grow its retail and shopper marketing practices is right in my wheelhouse. I am looking forward to joining the team," Hicks said.
Hicks has more than 20 years of experience and a progressive track record in marketing services at agencies such as Arc Worldwide and J. Walter Thompson and has worked with clients that include MillerCoors, Coca-Cola, United Airlines, and Ford Motors among others.
About The Marketing Store
The Marketing Store creates connections that count – tangible interactions that engage people, influence purchase and build brands. As one of the largest marketing services agencies in the world, The Marketing Store's game-changing marketing programs yield results that count: sales. The agency's areas of expertise include youth and family marketing, digital, direct, CRM, loyalty programs, consumer promotions (premiums, experiential, games/contests/sweeps), and shopper marketing. The Marketing Store has offices across the globe in Argentina, Australia, Brazil, Canada, Chile, China, France, Hong Kong, Japan, the United Kingdom and the United States. Clients include McDonald's, Nissan, Coca-Cola, and InterContinental Hotels. The Marketing Store is part of the HAVI Group, a privately held company headquartered just outside Chicago with over 8,000 employees serving 100 countries worldwide. Visit themarketingstore.com for more information. Follow The Marketing Store on Twitter at @marketingstore.
###