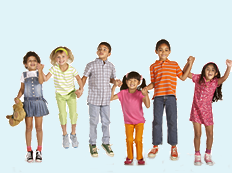 Today's challenging education climate in South Carolina requires an innovative solution based on private enterprise developed by educators.
Columbia, SC (PRWEB) June 22, 2011
Student assessment software developed by a company founded by educators is now available in South Carolina as a way to improve student performance outcomes and results on high-stakes testing.
With school funding under scrutiny and statewide test scores showing few signs of improvement, Interactive Achievement (http://www.interactiveachievement.com), which creates student assessment software for schools, offers a private-market solution to help better prepare students for standardized testing.
The company's OnTRAC (Online Teacher Resource and Assessment Community) software enables teachers to assess student performance in a teaching environment before standardized tests are taken and to remediate errors prior to test-taking.
"Today's challenging education climate in South Carolina requires an innovative solution based on private enterprise developed by educators," says Donna Manning, state manager for South Carolina. "Now more than ever, with school districts facing budget cuts and limited planning time for teachers, our schools need technology to ensure students are better prepared for statewide standardized testing."
Manning, a former science teacher and school administrator, joined Interactive Achievement from the South Carolina Department of Education to lead the company's South Carolina expansion.
"OnTRAC by Interactive Achievement enables all of the stakeholders in a child's education to work together to increase student achievement," Manning says. "And making testing data accessible can increase the efficiencies of districts, particularly at a time when many of them are struggling."
For time-strapped teachers, OnTRAC, a web-based system, enables educators to create assessments from anywhere, including at home. And they save time because the software compiles and analyzes data, giving teachers more time to focus on students' specific areas of need.
As part of the company's expansion in the Palmetto State, Interactive Achievement is exhibiting at the South Carolina Association of School Administrators conference June 19-21 in Myrtle Beach and is a presenter at the South Carolina Education and Business Summit June 26-29 in Greenville on the topic "Efficiency In Schools: Making Data Accessible."
About Interactive Achievement
Interactive Achievement employs current and former educators to create high-quality student assessment software for school districts in response to the overwhelming need for better benchmark assessment tools. Interactive Achievement's fully integrated Standards-based testing system gives educators accurate formative and interim assessments of student performance throughout the school year so students can be better prepared for the end-of-year testing, raising the bar for statewide exams. Interactive Achievement has demonstrated its value in 81 school districts in Virginia and North Carolina, with more than 239,000 students having answered more than 138 million questions in nearly 5 million tests. To learn more, please visit http://www.interactiveachievement.com.
###