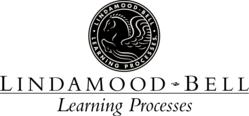 Family literacy has always been a goal and dream of mine in our mission to make a large scale difference for those in need.
Atlanta, MI (PRWEB) June 20, 2011
Lindamood-Bell has partnered with the Atlanta Life Skills Organization (ALSO), a group of educators and community leaders in the Atlanta, Michigan community, to address the profound educational and economic needs of the region. The initiative will promote 1) family literacy and life skills and 2), technical education and training. Partners in the group include Alpena Community College (ACC), Atlanta Community Schools PreK-12 (ACS), and over a dozen other community organizations. The initiative is being funded through a grant from the W.K. Kellogg Foundation, with in-kind contributions from all partners.
The population of this predominantly rural community is severely economically disadvantaged, with fifty percent of families below the poverty line. Poor literacy skills are both a cause and by- product of the poverty cycle. Many students come to school nearly 3 years behind the state benchmark averages. A primary goal is to create a high standard of teaching and learning, with high expectations for all students, and new and innovative teaching strategies based on best practices.
In 2009-10, Atlanta Community Schools (ACS) piloted Lindamood-Bell's literacy programs in the district. Students made dramatic increases in reading skills, and based on this success, ACS Superintendent Teresa Stauffer committed to a vision to expand literacy development throughout the community and into family literacy and technical training. She, along with Dr. Mark A. Curtis, Vice President for Instruction at ACC, developed the consortium to implement this vision. "We are thrilled to partner with Lindamood-Bell because they are grounded in research, they follow best practices, and they are by far the program that best meets our students' needs," said Stauffer.
Through this project, Lindamood-Bell will provide extensive professional development and program management to implement its comprehensive Professional Learning Community (PLC) model district-wide in ACS. It will be integrated into the existing PreK Great Start program, focusing on early childhood development, with professional development for the PreK staff.
Community based, family and adult education clinics will also be established, with Lindamood-Bell providing workshops in its reading practices for community volunteers. Volunteers will provide tutoring and life skills for community members of all ages. "Family literacy has always been a goal and dream of mine in our mission to make a large scale difference for those in need," says Nanci Bell, co-founder and CEO of Lindamood-Bell.
To address adult educational needs, technical education and training will be offered and delivered in conjunction with other industrial and business partners. Alpena Community College will offer college-level courses that can be taken by dual-enrolled high school students and adult-age community members.
The initiative will begin in August 2011 and continue through August 2014.
The W.K. Kellogg Foundation, established in 1930, supports children, families and communities as they strengthen and create conditions that propel vulnerable children to achieve success as individuals and as contributors to the larger community and society. Grants are concentrated in the United States, Latin America and the Caribbean, and southern Africa. For further information on the foundation, please visit http://www.wkkf.org.
Lindamood-Bell is an internationally recognized leader in the research and development of programs for reading instruction and remediation. The organization partners extensively with school districts to offer innovative literacy solutions and professional development. Its comprehensive school improvement model was research-validated in the American Educational Research Journal for its success in Colorado Schools. Based on this success, Lindamood-Bell is an approved professional development provider in the states of Colorado, Tennessee, Ohio, and Arizona, with emphasis in the areas of school turnaround/transformation and Race to the Top initiatives.
Lindamood-Bell has received national recognition from CNN, Newsweek, Time, US News and World Report, and the neuroscience journal Neuron, along with being featured on the PBS special The Secret Life of the Brain. More information on Lindamood-Bell is available online at http://www.lindamoodbell.com.
LINDAMOOD-BELL LEARNING PROCESSES
Contact: Paul Worthington, Director of Professional Development, 800-233-1819
###