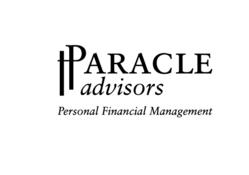 Mercer Island, WA (PRWEB) June 22, 2011
Paracle Advisors, a wealth management firm, announced it has hired Scott Szeman, CFA, as Chief Investment Officer. In his role, Scott will be responsible for the overall investment strategy and investment research responsibilities of the firm.
"Scott has a unique skill set, combining his deep understanding of investment strategy and research with his strengths in technology and systems. Scott's experience will allow us to continue to strengthen and enhance our investment advisory services. Having Scott lead our investment committee will enable our advisors to focus on what sets us apart - working alongside our clients to make sure their financial plan and investment portfolios are working together," says Josh Harris, Paracle co-founder.
"Having spent time getting to know the principals at Paracle over the past 6 months, I'm excited to begin working with a great group of people with the highest level of integrity, thoughtfulness, and commitment to client service," said Szeman. "I'm looking forward to working in an environment where we can provide thoughtful, sound strategic investment advice to the individuals and families we serve. Paracle has built a solid foundation that I'll be able to strengthen and scale in an environment where the clients best interest always comes first."
About Paracle
Paracle Advisors is a fee only investment advisor providing comprehensive, customized, and objective personal financial management services. The word Paracle is taken from the Greek word that means, "called alongside to help in any way needed." Paracle focuses on managing the entire balance sheet of the clients they serve through detailed investment, tax, estate, and risk management planning. For more information, visit http://www.paracleadvisors.com.
###