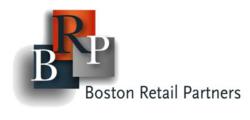 "...there is no doubt that the [Virtual POS] concept is beginning to shake up how the retail industry addresses the point-of-sale."
Boston, MA (PRWEB) June 21, 2011
Through the virtualization of the POS, retailers now have the means to create a more agile, leaner and more efficient environment, improve customer service, and save money, while also upgrading their store POS equipment. This should be the simple answer to a complex problem that retailers have faced for years.
Yet not all retailers see Virtual POS as the light at the end of the tunnel, which was very apparent at Boston Retail Partners' Ken Morris' presentation at the recent RIS News Retail Technology Conference in Orlando. The standing room only crowd included proponents of the Virtual POS model, users of the model who know its benefits, and traditionalists, convinced that today's POS model is the only option.
In his presentation, Mr. Morris noted the current distributed POS model was developed to compensate for yesterday's telecommunications networks, which were too unreliable, too slow, and too expensive. Today, due to massive investments in our communications infrastructure, retailers can engineer robust networks which are far more reliable and resilient, often more reliable than the power grid currently servicing the store's electrical needs.
"Virtual POS is one of the most interesting and polarizing discussions we've had at the Retail Technology Conference," stated Dave Weinand, Publisher of RIS News. "But there is no doubt that the concept is beginning to shake up how the retail industry addresses the point-of-sale."
Virtual POS enables the retailer to have a more agile environment and offer the customer a richer shopping experience while reducing expenses – isn't this what every retailer is working towards?
For more information about Virtual POS and to download a copy of Boston Retail Partner's 12th Annual POS Benchmarking Survey: Mobilizing POS and the white paper REINVENTING THE STORE ENVIRONMENT: Virtualization of Retail Point-of-Sale, visit http://www.bostonretailpartners.com or email marketing@bostonretailpartners.com.
About Boston Retail Partners: BRP is an innovative and independent retail management consulting firm dedicated to providing superior service and enduring value to our clients. BRP combines its consultants' deep retail business knowledge and cross-functional capabilities to deliver superior design and implementation of strategy, technology, and process solutions. The firm's unique combination of industry focus, knowledge-based approach, and rapid, end-to-end solution deployment helps clients to achieve their business potential.
About RIS News: RIS News delivers highly targeted information to senior-level executives about breaking news, major industry trends, new technologies and best-practice tips. As the trusted voice in the industry, it provides the essential information retailers need to know to make the right IT decisions for their organizations through best-in-class strategies and solutions. This mission is carried out through a media portfolio that includes print, web, newsletters, webinars, live events, research, social media and custom projects. RIS News is an Edgell Communications media portfolio.
###