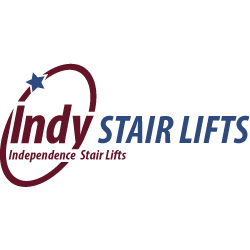 Glens Falls, NY (PRWEB) June 21, 2011
Independence, inside a home or commercial building, correlates with accessibility, and stair lifts are an economical approach to increasing accessibility in a home or building. To address this need, Nationwide Lifts is introducing Indy Stair Lifts, a new line of American-made stair lifts. Backed by Nationwide Lifts' 10-year warranty, Indy Stair Lifts are built to specific physical or structural needs. Not taking a one-size-fits-all approach to accessibility, Indy Stair Lifts consists of models for narrow stairways, all body types, curved stair cases, outdoor use, and wheelchairs.
The Indy Pinnacle stair lift is built to handle narrow staircases. As the narrowest stair lift on the market, the Indy Pinnacle is only 11 inches away from the wall when installed, lifts up to 350 pounds, and is equipped with a helical drive system. In addition to a compact design, the Indy Pinnacle comes equipped with a height-adjustable swivel seat and can operate for 40 trips in the event of a power outage.
Based on the Indy Pinnacle, the Indy Platform is a wheelchair stair lift with a compact design. The Indy Platform is capable of carrying a wheelchair or motorized scooter up a flight of stairs at a distance of 40 feet. This wheelchair stair lift is built with ramp obstruction sensors, an over-speed governor, and a non-skid surface and folds only 12 inches away from the wall at either end of a staircase. An outdoor model of the Indy Platform is also available.
An ideal design for commercial use, the Indy XL stair lift is built to have the greatest capacity on the market. Supporting up to 500 pounds, the Indy XL is constructed out of heavy-duty materials in order to support any body size or type and is able to provide additional comfort and stability. In addition to heavy-duty construction, this stair lift mounts directly to the stairs, not the wall, and is designed with a 180-degree swivel seat.
Not all staircases are straight, and the Indy Curve is built to meet this need. Supporting up to 400 pounds and using a direct drive motor, the Indy Curve is designed to the contour of a home's or building's staircase; detailed measurements are taken prior to designing and manufacturing. As not all curved staircases come with identical features, an Indy Curve stair lift can be built to maneuver through 90- or 180-degree turns, around a banister, or across a landing.
Known as America's leader in home elevators, Nationwide Lifts offers a large selection of products for increasing accessibility in a home or commercial building, including residential and commercial elevators, stair lifts, dumbwaiters, wheelchair lifts, and custom elevators. In addition to having one of the most extensive warranties in the industry, Nationwide Lifts also has a network of local offices across the United States and provides around-the-clock phone support.
###