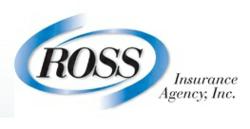 The best way to remain on top is to stay proactive.
Holyoke, Massachusetts (PRWEB) June 22, 2011
Ross Insurance Agency, Inc., locally based in Holyoke, MA, is the perfect poster child for a thriving small business and has created some tips for others like them. These helpful guidelines were compiled in order to help create an environment for success. It is certainly possible for anyone to start or run a small business as long as they have a positive attitude and a tireless work ethic.
1. Write a business plan.
This includes any sort of plan, as long as it is on paper so the idea is not lost. Typically a small business is started from a passion and grows into wanting to make that passion into a profession. However, no matter how enthusiastic one is about the small business, it won't be successful unless a plan is in place for how everything will be started and ultimately run. A business plan is essential because it allows for experimentation with the strategy for the business on paper before anything becomes more concrete.
2. Create a stable foundation, which is done through hiring the right people.
Don't just hire the first person that comes along with the basic qualifications needed. Look for someone with motivation, creativity, and the right kind of personality to make it in the industry and fits in with the business mission. Then, a solid team will form to accomplish the goals set by the business,
3. Keep an edge over the competition.
There are many ways to gain a competitive edge, such as having a better product, a more efficient manufacturing or distribution process, a more convenient location, better customer service, or a better understanding of the changing marketplace. The best way to remain on top is to stay proactive. For example, Ross Insurance Agency, Inc. has taken on a proactive role in the community by utilizing social media. From Facebook to Twitter, the agency has established a following of loyal customers and community members in order create a successful business and environment for all.
4. Most importantly, protect your business.
This is where Ross Insurance comes in. Having a small business is worthwhile, but exposes the owner to liability for business debts and judgments. Creditors and judgment holders can come after the owners' personal assets, like savings accounts and homes, once the business' money is depleted. Business is unpredictable, but buying business insurance doesn't have to be. The agency's Massachusetts small business insurance plan matches the specific needs of the client and fits the budget. Their business insurance solutions strategically help to reduce the financial impact of unexpected losses like natural disasters, lawsuits, employee injuries, and more.
Ross Insurance encourages anyone who wants to start a business to love what they are doing and be passionate about the people they are serving. Need further advice and ideas? The agency also encourages entrepreneurs to check out the U.S. Small Business Administration for helpful tips regarding starting and managing a business. Through hard work, networking and a positive attitude, anyone can run a successful small business!
About Ross Insurance Agency, Inc:
Proudly located in Holyoke Massachusetts, Ross Insurance Agency is dedicated to serving the insurance needs of local individuals, families and businesses. Since 1925, Ross has been committed to fostering a positive reputation for their agency; striving to emerge as a leading coverage provider, above all other Massachusetts insurance companies. Ross specializes in providing superior Auto, Home, Business, Group and Life Insurance to residents across the state; in addition to various specialty insurance solutions.
###