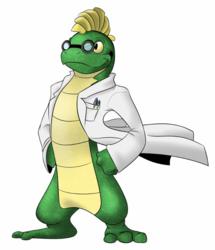 "The biggest opportunity for job growth, according to our research, is still health care information technology -- Health Care IT," said Johnston. Jobs in that area are expected to grow by 24 percent between 2012 and 2014.
Marysville, WA (PRWEB) June 21, 2011
May was a challenging month for health care jobs in the U.S. and for jobs overall. According to the Bureau of Labor Statistics, the unemployment rate edged up to 9.1 percent, which was not a big jump, but only 54,000 more Americans nationwide were hired in May. In health care, 17,000 new jobs were created, as opposed to April's 37,000. Outplacement research firm Challenger, Gray & Christmas released figures indicating that layoffs were up only 1.8 percent in May.
"One thing we're seeing a lot of as companies fight against layoffs is an increasing number of positions being closed, as well as retiring employees not being replaced," said John Burkhardt, Managing Director of MedZilla.com, the internet's most established source for health care, pharmaceutical, and biotechnology employment information. "On the plus side, that means fewer people being cut, but on the other hand that means fewer jobs are available for people who need them." One such example is in Miami, where Jackson Memorial Hospital closed 189 positions, but only 49 actual employees were affected (nbcmiami.com, 5/21/11). However, in Florida -- where Jackson Memorial is based -- companies overall increased their candidate searches by 8.1 percent -- the largest jump, geographically -- which indicates that jobs are available.
Job postings, though, did not significantly change. Other states showing month-to-month increases in candidate searches included Illinois and Kansas at just over 1.5 percent and Maryland at 4.7. "More and more, jobs are being filled not by people who complete applications but by recruiters who find the best applicants and place them," Burkhardt said. "That extra layer between the company and the individual makes the hiring managers more comfortable that they're getting qualified people in the door -- and recruiters are more motivated to get the best people in there because if their clients don't get hired, they don't get paid." Job search numbers -- which have been relatively static for years -- remained so in May, with only California showing an upswing (two percent) and only two states with drops (New Jersey, down 1.3; and Texas, down one percent), perhaps shoring up Burkhardt's point -- that the recruiters are getting candidates in the door, instead of candidates themselves doing the legwork.
California's slight jump in job searches by applicants may be related to two layoff announcements. The first, from Bayer, will affect 540 employees by 2013 as a drug production division is moved to Germany (fiercepharma.com, 5/27/11). The second, though, is more sweeping, as the state is exploring plans to end its adult day care program; 7,600 jobs would be affected (mercurynews.com, 5/19/11). In Minnesota, Fairview Health Services planned to cut 240 jobs -- only 70 of them actually affecting people; the rest via attrition of unfilled positions. A spokesman said that employees directly involved in patient care would be affected, as well as administration (publicradio.org, 5/26/11). Smaller layoffs included Providence Hospitals in South Carolina, where a 35-person reduction has experts concerned that cuts in Medicaid reimbursements could lead to more job eliminations (thestate.com, 5/15/11). And, in County Cork, Ireland, U.S. firm Stryker is restructuring, cutting 142 people (independent.ie, 5/18/11).
"The biggest opportunity for job growth, according to our research, is still health care information technology -- Health Care IT," said Del Johnston, MedZilla's Manager of Client Relations. Jobs in that area are expected to grow by 24 percent between 2012 and 2014 (eweek.com, 5/25/11). "However, several significant hurdles we've reported on the in the past are still cause for concern." One of them is the adoption of cloud computing; a CDW study revealed that many companies are still leery of the cloud due to privacy concerns (eweek.com, 5/27/11). In addition to privacy, data management -- the sheer amount of information many physicians keep in patient files -- remains top-of-mind (itworldcanada.com, 5/26/11). "The biggest stumbling block, though, may be that compliance with HIPAA and HITECH [the Health Information Technology for Economic and Clinical Health Act] is already taking up a lot of existing IT professionals' time," Johnston said. According to a GlobalSign survey, security and privacy compliance takes up more than 50 percent of IT's time -- and still 34 percent of companies polled had experienced a data breach of some kind (eweek.com, 5/26/11). "If you have ideas on security and privacy -- and especially if you can make them work in the cloud -- now is the time to get into health care IT. And even if you don't, it's a growing field and it's always good to get in on the ground floor when you can."
In addition to providing monthly information on job postings and employment trends in health care, pharmaceuticals, and biotechnology, MedZilla has released their streamlined job posting process. "Clients posting jobs on MedZilla.com are finding it much easier than ever to get the word out," Johnston said. "While we still vet every company who posts with us and physically check over all postings, it's taken a little longer in the past. The new method means less work for everyone involved, and that means our companies get the candidates they need faster than ever."
About MedZilla.com:
Established in mid-1994, MedZilla is the original and leading web site to serve career and hiring needs for professionals and employers in biotechnology, pharmaceuticals, medicine, science and healthcare. The MedZilla jobs database contains about 7,500 open positions. The resume database currently contains over 285,000 resumes with 16,800 less than three months old. These resources have been characterized as the largest, most comprehensive databases of their kind on the web in the industries served.
Medzilla(R) is a Registered Trademark owned by Medzilla Inc. Copyright (C)2011, MedZilla, Inc. Permission is granted to reproduce and distribute this text in its entirety, and if electronically, with a link to the URL http://www.medzilla.com. For permission to quote from or reproduce any portion of this message, please contact MedZilla, Inc. at press(at)medzilla(dot)com
Press Inquiries
Contact: MedZilla, Inc.
Phone: (360) 657-5681
press(at)medzilla(dot)com
###