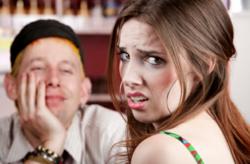 You [older] guys have it all...
Austin TX (PRWEB) June 22, 2011
What is the phenomenon of older men these days wanting to be in a relationship with younger women? Is it just a George Constanza type of fantasy that will never come true? Heather Havenwood, a dating expert and the creator of the Only Date Younger Women.Com dating course, says it can absolutely come true and it works. Heather has made it her mission to help older men, including the George Constanzas of the world, date the younger women of their dreams. Now, she is sharing with older men the tools need to successfully get and date younger women in her new online course Only Date Younger Women.com.
Today this course got a few brand new modules on top of the already existing modules that explain step by step what men are to do and not do, if they want to date younger women. These techniques are based on psychological triggers that work on the younger women of today. They are simple and can be learned in one weekend. The techniques are for any man interested in dating younger women.
These techniques include:

How to be seductive and charismatic to all younger women on a daily basis.
How to focus on her and get her hooked without freaking her out.
How to use the Internet and social media to get and attract younger woman.
And much, much more!
Havenwood developed the Only Date Younger Women.Com course because she found that the younger men close to her age were adolescent and turned her off. She found with dating older men she could have a relationship where her needs (physical, emotional and financial) were taken care of, not where she was the caretaker. "They [younger men] can't take care of themselves, let alone us," Havenwood said. Once she began dating older she realized the surplus of available older men who also wanted to be with younger women. This led to her development of Only Date Younger Women.Com.
"You [older] guys have it all, but most of the time you're too blind to recognize it," said Havenwood. "For the most part it's not your fault, it's just what you're used to and like anything you have to learn the steps to securing and closing the deal. You have to learn the new vocabulary, the new mannerisms, and most importantly the sequence and rhythm that attracts young women to you. The Only Date Younger Women.Com course will help any older man have a relationship with a younger woman that will surpass all his hopes and dreams."
To learn more and purchase the course, go to: Dating Up
###