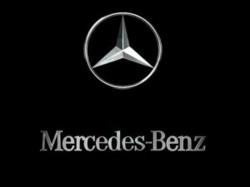 San Antonio, Texas (PRWEB) June 22, 2011
Mercedes Benz of San Antonio is the premier Mercedes Benz dealership in the San Antonio area and they are proud to announce the unique feat that a Mercedes Benz vehicle has achieved. Mercedes Benz has stepped out of their box once again this time by allowing Mauro Calo to attempt to snap the world record for the longest continuous drift. Normally synonymous with car brands such as Subaru, Nissan, Toyota and even Ford, drifting isn't something that normally makes people think of Mercedes Benz; that has recently changed.
Over this past weekend at Mercedes-Benz World at Brooklands in the UK, Mauro Calo in fact, set a new drifting record with a Mercedes Benz C63 AMG for a continuous 2,308 meters (7,572 feet). If that doesn't translate right away that's almost a mile and a half of constant sideways driving. Calo's new feat is a solid 394 meters (1,292 ft) longer than the "unofficial" record set by Vaughn Gittin in December of 2008 at the Las Vegas Motor Speedway.
One thing that really makes this feat amazing is that it was achieved in a stock production vehicle on dry surface. On top of that and even more impressive is that it was achieved on such a narrow strip of pavement, which was located around MB World's handling circuit, beating the previous record by more than four NFL football fields. Calo not only beat the previous record, but he beat it by a long distance and will keep the Mercedes C63 on top until someone else can come close.
MB of SA is the number one Mercedes Benz dealership in San Antonio. They offer a full line-up of Mercedes Benz vehicles as well as a large selection of used luxury cars in San Antonio.
# # #