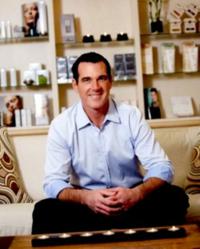 We are thrilled to be expanding our ever-growing client roster with industry leaders such as the One Life Diet.
San Diego, CA (PRWEB) June 21, 2011
Chemistry Public Relations, one of the top public relations firms in Southern California, today announced the addition of One Life Diet™ to its noteworthy list of clients. Chemistry Public Relations has been tapped to provide media relations, social media, community outreach and strategic public relations services for this dynamic, medically-supervised, rapid weight loss program.
Developed by Dr. Jonathan M. Haynes, the One Life Diet™ is a safe, medically-supervised program that delivers dramatic, rapid weight loss while providing powerful tools to ensure permanent results and lifetime success. Dr. Haynes opened the first One Life clinic in Solana Beach in May 2010 and is developing plans to open additional clinic locations throughout San Diego.
"We are thrilled to be expanding our ever-growing client roster with industry leaders such as the One Life Diet," said Audrey Doherty, principal of Chemistry Public Relations. "The program has changed the lives of many 'in-the-know' San Diegans and we are excited to introduce Dr. Haynes and his proven diet and philosophy to an expanded audience."
In addition to the weight loss program, One Life offers comprehensive wellness and beauty products and services including: B-12 and B-6 injections, Botox®, Latisse® and Skinmedica®, as well as a variety of select high-quality vitamin, herbal, and natural supplements that can boost energy, improve sleep, decrease anxiety, enhance the immune system, and accelerate metabolism. One Life also offers some of the best nutritional food products available. Engage with One Life on Facebook, Twitter and LinkedIn.
About Chemistry Public Relations
Chemistry Public Relations is an award-winning, creative public relations and social media agency specializing in the travel and hospitality, health and beauty, commercial and residential real estate, green and non-profit markets. The agency's expertise extends to marketing strategies, special event/program conceptualization and execution and crisis communications. Its signature strategic planning process, RelationSteps, defines unique and successful public relations campaigns for its clients. The firm's portfolio includes Andaz San Diego, Hyatt Regency Mission Bay Spa & Marina, Waste Management of San Diego and Orange County, Barona Resort & Casino, DPR Construction, KMA Architecture & Engineering, BOMA San Diego, Mille Fleurs and Bertrand at Mister A's. For more information, visit prchemistry.com or connect with the team on Facebook, Twitter and LinkedIn.
# # #