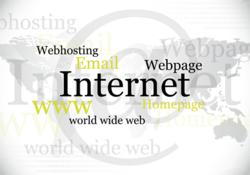 (PRWEB) June 21, 2011
A webhoster supplies the dedicated server space needed to make a website visible to the public on the Internet. The webhosing services provides storage room for data files and the Internet connectivity necessary to launch a website. Since 1999,IX Web Hosting has helped more than 110,000 satisfied clients host more than 470,000 websites.
IX Web Hosting offers its customers access to free website building tools that address the needs of both amateur and advanced web designers. The easy to navigate Click to Create feature instantly installs blogs and photo galleries, making the process of building a website a simple one. An extensive online Help Center, filled with tips, video tutorials and detailed how-to manuals is also available, as is personal access to an in-house team of IT and web design experts.
The webhoster is currently offering a special promotion of unlimited Pro support for $7.95 per month. This limited time offer comes with infinite disk space, bandwidth, data transfer and hosted domains and subdomains, as well as one free domain registration and 15 free dedicated IP addresses. The plan also includes unlimited email accounts associated with a domain name, mailing list and auto responders, webmail and separate email services.
The importance of creating an online presence is not lost on IX Web Hosting, which offers free marketing support to some of the Internet's leading advertising services, including Google AdWords, Yahoo! and Miva. The webhost also provides site statistics, do-it-yourself marketing tutorials and staff assistance. IX Web Hosting guarantees the lowest rates for merchant accounts and gateway services, which allow businesses to process credit card payments. These services are designed to support all online businesses, including Internet, mail order, phone order, retail and auction sites.
Ecommerce businesses will find a variety of supportive tools, including one-click installation of an online store and several free shopping cart options to choose from. These accounts are backed by Ecommerce, the leading Global Certificate Authority service. The SSL Certificate feature provides an immediate domain validation that is trusted by all major browsers, a $10,000 warranty and an unlimited reissuance policy. It is also backed by a 30-day risk-free refund policy.
IX Web Hosting provides new customers with a free seven-day trial period. An Expert Plan is also currently available for $3.95, reduced from its regular price of $6.95. The plan is equipped with all the same great features as the Pro plan, but comes with only two free dedicated IPs addresses. The business plan provides three free dedicated IP addresses for $7.95, which is regularly priced at $9.95.
Cloud hosting technology plans are available for professionals, businesses, corporations and large enterprises for $99 to $424 per month. All Cloud pricing plans are currently running on special promotion, as well.
All plans come with a 30-day money back guarantee and include 24-hour, year-round network and service monitoring, as well as technical support from friendly experts via phone, chat, ticket or email. Each customer is assigned a personal account manager who is available to assist with administrative needs, such as billing, as well as to resolve technical issues, answer any questions or troubleshoot problems. The Personal Support Rep can be accessed through a direct phone extension and email or via social media outlets, such as Twitter, Facebook and the team blog page.
###