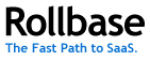 With the Force.com migration tool, we are providing organizations with a way to easily move their cloud applications to a more affordable platform in less than 5 minutes
Saratoga, CA (PRWEB) June 21, 2011
Rollbase, Inc., an innovator in cloud application and platform as a service (PaaS) technology allowing the rapid design, development and deployment of on-demand business applications, today announced the launch of its new automated Force.com migration tool. The innovative solution allows businesses to migrate any application from Salesforce.com, such as Salesforce CRM, as well as custom applications built on the Force.com platform to the Rollbase platform. Rollbase's new capability is now available to all users of the Rollbase.com Hosted Cloud and is included in the latest version of the Rollbase Private Cloud, currently available for download and installation. This new capability complements the company's existing migration tools that enable users of Microsoft Access and Microsoft Excel to easily migrate databases and spreadsheets to a modern application platform as a service running on any in-house or third-party servers, or at Rollbase.com.
"With the Force.com migration tool we are providing organizations with a way to easily move their cloud applications to a more affordable platform that runs on their own servers in-house (i.e. Rollbase Private Cloud), or on the Rollbase.com Hosted Cloud," said Matt Robinson, co-founder and CEO of Rollbase. "Because Salesforce does not license their technology for in-house installation and deployment, it is not possible for Salesforce customers to maintain complete control over their CRM and custom Force.com applications. They have no direct control over the software, hardware, or security infrastructure, or how and where their data is stored. While Rollbase offers a very similar hosted option, we are also working with an increasing number of organizations that have strict policies requiring software and data to be operated and housed on-site. These organizations will not use Salesforce CRM and Force.com, but they can use Rollbase Private Cloud as an alternative. And with our new migration tool it can take less than 5 minutes for any existing Salesforce or Force.com user to make the switch."
With the new Force.com migration tool, Rollbase makes it easy for organizations seeking to transition from Salesforce and Force.com to an affordable in-house alternative or a less expensive hosted alternative. Using this tool, Salesforce.com CRM and any custom Force.com application can be migrated in three easy steps.
The Rollbase Automated Force.com Migration Tool is available now at no additional cost as part of the Rollbase.com Hosted Cloud service as well as Rollbase Private Cloud, which can be downloaded, installed and deployed on in-house or third party servers. For more information about this tool, along with a demonstration video, see http://www.rollbase.com/deforce.shtml
Tweet this: @Rollbase launches automated migration tool for Salesforce.com CRM and custom Force.com applications
Follow Rollbase on Twitter at: http://www.twitter.com/rollbase
About Rollbase
Rollbase is a cloud platform for development and delivery of software as a service (SaaS) business applications using point and click, drag and drop tools within a standard Web browser. Rollbase delivers on the promise of rapid application development, making app creation 5x faster than traditional methods with a typical clicks to code ratio of 80% to 20%. As a state of the art Platform-as-a-Service (PaaS), Rollbase enables businesses to focus on application innovation rather than the software and hardware infrastructure behind it. Rollbase is offered as both a hosted service (Rollbase Hosted Cloud) and as a licensed platform (Rollbase Private Cloud). Rollbase provides ISVs and resellers with a robust white label program making it easy to deploy applications under any brand or identity. The Rollbase platform requires only a browser and an Internet connection. Founded in August 2007, Rollbase is a privately held and profitable organization. For more information please visit http://www.rollbase.com.
###