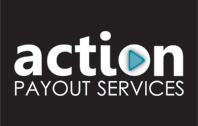 MPA3 users can quickly send commisions by check or EFT to affiliates around the world.
Vancouver, Canada (PRWEB) June 22, 2011
Action Payout Services announced today that integration with Mansion Productions' MPA3 affiliate tracking program is complete. Users of the MPA3 platforms can now access Action Payout's check issuing and electronic payout services from within the software to disburse payments in over 70 countries around the world.
Peter Simon, Action Payout Services' VP of Business Development says, "We admire what Mansion Productions has accomplished with its MPA3 software – they provide affiliate managers with simple solutions that allow them to work more effectively. We believe Action Payout Services complements that simplicity and elegance by making it easier to order and disburse affiliate payments – in USD and virtually any other currency – than it ever has been before."
Oystein Wright, CEO of Mansion Productions comments, "Having the ability to easily send payments to affiliates and other business partners around the world is important. Having a reliable partner to do this with is just as important, so we are pleased to have integrated our MPA3 platforms with Action Payout Services. Our dealings with this company have been extremely smooth, and we feel confident referring our clients to Action Payout for their payout service needs."
In order to use the new affiliate commission payment module, MPA3 users will have to contact Action Payout Services to activate an account. Once the account is funded, clients can order check and EFT payments 24 hours per day, 7 days per week for easy disbursement to affiliates everywhere.
Based in Vancouver, Canada, Action Payout Services (http://www.actionpayoutservices.com) issues and sends affiliate commission payouts on behalf of Adult Online Entertainment companies around the world. Their international check issuing, check fulfillment and EFT service is available through MPA3, or through the company's own secure e-banking interface that offers affiliate payout capabilities in USD and over 70 other currencies.
# # #