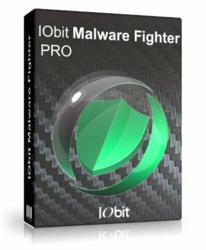 The integration of Malware Fighter into Advanced SystemCare will help users boost computer performance more effectively.
Boston, MA (PRWEB) June 21, 2011
Leading system utilities and security software provider IObit.com released Malware Fighter 1.0 to create a safer internet environment for users to boost computer performance. Complete PC security care, penetrating detection of the deepest infections and fast scanning all characterize the malware removal.
Malware Fighter, just as its name demonstrates, aims to detect, remove and block unwanted applications in PCs. Dedicated to securing computer safety all the time, it includes a multitude of real-time protection, including "Startup Guard", "Browser Guard", "Network Guard", "File Guard", "Cookie Guard", "Process Guard", "USD Disk Guard" and "Malicious Action Guard".
Malware Fighter excels at its high efficiency. The adoption of DOG (Digital Original Gene), a novel heuristic malware detection method allows it to track the most complex threats: malware, spyware, adware, trojan, bots, and more; self-developed and improved Dual-Core anti-malware engine enables it to do a faster scanning in comparison with other anti-malware tools; meanwhile, with the latest cloud computing technology, Malware Fighter 1.0 is able to save more RAM thus boost computer performance.
Featured in one-click solution, easy use, complete PC security care and penetrating detection of the deepest infections, the newly released malware remover has become the second most welcome products of IObit.com, following IObit's flagship pc system tool Advanced SystemCare. According to CNet.com, more than 5 million users have downloaded Malware Fighter 1.0 in the past two weeks.
Kevin, Marketing Director of IObit.com, introduced that users can find Malware Fighter in the Tool Box of Advanced SystemCare. "System security and optimization can never be separated from each other. The integration of Malware Fighter into Advanced SystemCare will help users boost computer performance more effectively. ASC 4 outpaces other system tools mainly in its functions of registry fix, cleaning and speeding up computer; the introduction of Malware Fighter 1.0 will assist in securing a safer Internet environment."
About Malware Fighter 1.0
IObit Malware Fighter 1.0 is a straightforward antispyware tool that protects users' PC from multiple potential spyware, adware, trojans, keyloggers, bots, worms, and hijackers. With the improved, unique "Dual-Core" engine and the heuristic malware detection, IObit Malware Fighter detects the most complex and deepest spyware and malware in a very fast and efficient way.
About Advanced SystemCare
Advanced SystemCare provides an always-on, automated, all-in-one PC Healthcare Service with anti-spyware, privacy protection, performance tune-ups, and system cleaning capabilities. This powerful and award-winning precision tool fixes stubborn errors, cleans out clutter, optimizes Internet and downloads speeds, ensures personal security, and maintains maximum computer performance automatically.
Free Download Advanced SystemCare V4 .
About IObit.com
Founded in 2004, IObit is focused on providing consumers with innovative and comprehensive system utilities and security software for superior PC performance and security. Thanks to its flag-ship product Advanced SystemCare, IObit is an award-winning software company with millions of active users worldwide.
###