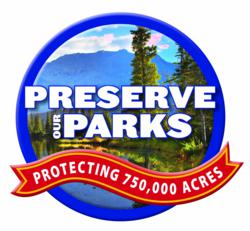 Los Angeles, CA (PRWEB) June 22, 2011
The Preserve Our Parks Campaign (preserveourparks.info) today announced that it has raised $716,400 for preservation at iconic state beaches, mountainous terrain and parks devastated by fires in recent years. Work will begin immediately on projects that benefit visitors who picnic and play in State Parks, especially in the summer.
California State Parks is the largest park system in the country and serves over 75 million visitors annually. Rising costs and budget cuts have threatened Southern California State Parks, with 10 parks slated to close next year. During the past three years, Coca-Cola and Stater Bros. have raised close to two million dollars to help with reforestation (Reforest California), coastal clean up efforts (CareForOurCoast.com), and habitat and trail preservation.
"The private sector commitment to preserve Southern California State Parks will give millions of Californians a cleaner, safer summer," says Ruth Coleman, director of California State Parks. "We are very appreciative of our partnership with Stater Bros. and Coca-Cola, whose efforts for the past three years have had a tremendous, beneficial impact on our state park system at a time when we need it most."
This is the third year that Coca-Cola and Stater Bros. have initiated an environmental stewardship program to benefit California State Parks. Last year's Care For Our Coast campaign raised funds to preserve 5 million feet of coastline, and the 2009 Reforest California campaign planted one million trees in wildfire-scarred Southern California state parks. In three years, Coca-Cola and Stater Bros. have raised a total of $1.86 million for California State Parks.
The campaign was funded by tax-deductible shopper donations at Stater Bros. as well contributions from a percentage of participating Coca-Cola sales donated by Coca-Cola Refreshments.
In addition to the funds raised for Southern California's parks, Preserve Our Parks sponsored the State Parks' Earth Day clean-up and restoration event at Huntington Beach State Park on April 16, 2011 where 1,100 volunteers picked up trash and removed 38,000 pounds of non-native, invasive plants. The clean-up effort was the largest one-day volunteer event in the history of the California State Parks system and included hundreds of employees from Stater Bros. and Coca-Cola.
About The Coca-Cola Company
The Coca-Cola Company (NYSE: KO) is the world's largest beverage company, refreshing consumers with more than 500 sparkling and still brands. Along with Coca-Cola, recognized as the world's most valuable brand, the Company's portfolio includes 12 other billion dollar brands, including Diet Coke, Fanta, Sprite, Coca-Cola Zero, vitaminwater, Powerade, Minute Maid, Simply and Georgia. Globally, we are the No. 1 provider of sparkling beverages, juices and juice drinks and ready-to-drink teas and coffees. Through the world's largest beverage distribution system, consumers in more than 200 countries enjoy the Company's beverages at a rate of 1.6 billion servings a day. With an enduring commitment to building sustainable communities, our Company is focused on initiatives that protect the environment, conserve resources and enhance the economic development of the communities where we operate. For more information about our Company, please visit our website at http://www.thecoca-colacompany.com.
About Stater Bros. Supermarkets
Stater Bros. was founded in 1936 in Yucaipa, California, and has grown steadily through the years to become the largest privately owned Supermarket Chain in Southern California and the largest private employer in both San Bernardino County and Riverside County, with annual sales in 2010 of $3.6 billion. The Company currently operates 167 Supermarkets, and there are over 18,000 members of the Stater Bros. Supermarket Family. Stater Bros. was recently honored as a 2010 WRAP (Waste Reduction Awards Program) Winner by the California Department of Resources Recycling and Recovery (CalRecycle) for its environmentally friendly programs and recycling efforts. Throughout the year 2011, Stater Bros. is celebrating 75 years of proudly serving Southern California Families.
About California State Parks
California State Parks is composed of 278 units on nearly 1.5 million acres of land. State Parks is responsible for nearly one-third of the coastline of California, with more than 3,000 miles of hiking, biking and equestrian trails. The State Park System contains 98 percent of the state's wilderness and 60 percent of its old growth coastal redwoods. Within the system, there are 50 State Historic Parks that encompass some of the state's most valuable historic and cultural resources. State Parks receives more than 75 million visitors yearly, making it the single largest visitor destination in the state and second only to the National Park system for the nation.
About CSPF
With over 120,000 members, the California State Parks Foundation (CSPF) is the only statewide independent nonprofit organization dedicated to protecting, enhancing and advocating for California's magnificent state parks. Since 1969, CSPF has raised more than $170 million to benefit state parks. CSPF is committed to improving the quality of life for all Californians by expanding access to the natural beauty, rich culture and history, and recreational and educational opportunities offered by California's 278 state parks—the largest state park system in the United States. For more information about California's state parks, visit http://www.calparks.org.
About Good Solutions Group
Good Solutions Group (GSG), formerly Government Solutions Group, is a unique marketing company that facilitates public-private partnerships for government agencies to help them reduce costs, increase revenue, and improve consumer relations through private partnerships. GSG works with all 50 state park systems across the nation by creating and managing win-win partnerships with corporations that benefit the park systems, and was a founding member of the America's State Park Alliance in conjunction with the National Association of State Park Directors. GSG is proud to work with Stater Bros. Supermarkets, Coca-Cola Refreshments, and the California State Parks on the 'Preserve Our Parks' campaign. The company is based in Pasadena, California.
###