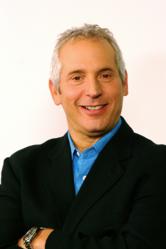 Employee turnover is a retail nightmare. Get used to it. It's not likely to change. But you can do a lot to stack the odds in your favor and hire good salespeople.
Los Angeles, CA (PRWEB) June 22, 2011
International retail authority Harry J. Friedman is direct and to the point about the way most retailers go about hiring salespeople. "Most of them are getting it wrong." So Friedman will be presenting a complimentary webinar that will help alleviate one of the most frustrating parts of running a retail business – how to interview and hire top performing salespeople.
Friedman, founder and CEO of The Friedman Group http://www.TheFriedmanGroup.com, retail's most sought after consulting and training organization, will reveal the critical steps to hiring great retail salespeople in his webinar on July 6, 2011, 11-11:45AM PDT.
"Like it or not, employee turnover is a fact of life in retail," says Friedman. "And since good salespeople are often the difference between getting by and getting ahead, having the skills and ability to hire top performers should be a top priority for every retailer. Is it? Is it something your district and store managers focus on? Or are they happy to just have salespeople that show up on time – whether they can sell or not? When it comes to interviewing and hiring, most of them are just getting it wrong. It's time to stop burning through salespeople, and hire the ones that produce."
In the webinar, Friedman will share some of the practical hiring techniques his organization has created over the past 30 years, while developing the sales and management systems used by over 500,000 retailers worldwide. The webinar will offer techniques that have worked for independent one-store retailers as well as mega-chain global icons, to give them an edge in interviewing and selecting a team of high-performance retail salespeople. Webinar attendees will discover:

Key traits you should be looking for when hiring salespeople
The root cause of employee turnover
Why looking for "qualified" salespeople may do more harm than good
How your "quit-to-fire" ratio can pinpoint your real turnover problem
9 important things to look at when screening every applicant
5 great interview questions – including one that can get information you're not supposed
to ask about

How to make sure applicants fit with your store and company culture
4 mistakes to avoid when making a hiring decision and more!
Those interested in registering their team for this no-charge webinar can sign up here. For more information or a complimentary consultation on how to improve sales performance, call 800-351-8040, email Info(at)TheFriedmanGroup(dot)com or visit http://www.TheFriedmanGroup.com.
###