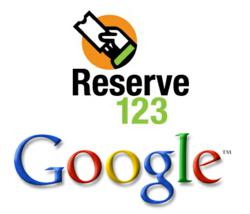 Atlanta, GA (PRWEB) June 28, 2011
Alcatraz Media, Inc. and Reserve123.com are pleased to announce a partnership with the newly established Google Affiliate Network. The Google Affiliate Network is an advanced marketing platform that will allow Alcatraz Media to connect with industry-specific publishers who are incentivized for publishing online advertising material promoting Reserve123 and affiliated tours.
Google's Affiliate Program allows smaller, independent companies in travel-related sectors to align themselves with a leading company in the online travel industry. Because the Google Affiliate Network approval process is deeply quality-oriented, all publishers and advertisers found on the network have been carefully screened prior to being granted participation.
Alcatraz Media has had over 350 publishers sign up for its affiliate network since the inception of its partnership with Google in May 2011. After only one month, the Affiliate Network has been instrumental in increasing visibility for the company itself and in granting smaller lesser known travel affiliation with and access to the world's largest provider of tours and activities.
Alcatraz Media is currently accepting new publishers to join its Google Affiliate Network. It is the world's largest provider of tours and activities, welcoming over one million visitors per month. The company provides reservations for more than 11,000 tours, attractions and activities in over 550 destinations and 85 countries. Alcatraz Media has assisted millions of customers with their travel plans, and maintains an A+ rating with the Better Business Bureau. For more information, please visit http://www.Reserve123.com or call toll free at (800) 745-1925.
###