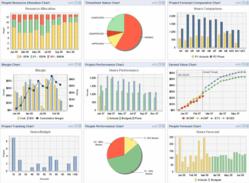 I am delighted to be a part of the SECAF Board to continue to promote SECAF membership and programs. This organization is the best place for small government contractors to find business opportunities to grow their companies. - Frances Craig
Sterling, VA (PRWEB) June 30, 2011
The Small and Emerging Contractors Advisory Forum (SECAF), the premier organization for the small and emerging government contractor, today announced the appointment of Fran Craig, Unanet President & CEO, to its Board of Directors.
SECAF's mission is to provide education, resources and advocacy venues to serve the small and emerging government contractor community for the purpose of ensuring success and equal access to contracting opportunities.
Since 1998, Frances Craig has established Unanet as a leading vendor of web-based Professional Services Automation software. She has led the company's strategy and positioning, recruited the Unanet management team, board members and advisors, won key customers, and developed alliances.
As a long-standing SECAF member and sponsor, Unanet has more than ten years of DCAA-compliant implementation and product development experience, spanning 300,000 users and 750 customers. For government contractors of all sizes, Unanet helps improve project delivery while complying with Federal Government Regulations.
About Unanet
Unanet provides superior Services Automation software which maximizes staff utilization, reduces administrative costs by 90%, improves invoicing by 10X, and supports forward decision-making for improved profitability. Unanet's more than 750 customers include government contractors, consulting/services organizations, internal IT (Information Technology), and high-technology product companies. Unanet's suite includes resource management, opportunity/project management, timesheets, expense reports and collaboration with real time information and analytics, easy to use interfaces, and outstanding support. Unanet is available either as an Enterprise license (self-hosted software), or the On Demand License (hosted Software as a Service (SaaS)).
About SECAF
The Small and Emerging Contractors Advisory Forum (SECAF) enables the small and emerging government contractor to achieve maximum growth rates in a highly competitive marketplace. Arming members with business resources, access to influencers and government agencies, and advocacy opportunities and education, SECAF is an important resource for a growing company.
SECAF also serves the medium to large government contractors, providing invaluable introductions to specialized small businesses that enable the overall contracting community to work successfully in tandem. For more information visit http://www.secaf.org.
# # #