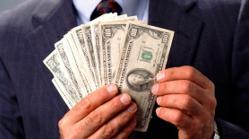 professionals pose a danger to consumers by turning personal injury protection insurance into their private ATM
West Palm Beach, FL (PRWEB) June 22, 2011
Consumers are being fleeced by unscrupulous legal and medical professionals who have turned vital auto insurance coverage -- the $10,000 personal injury protection policies Florida drivers must carry to help cover medical care in motor vehicle accidents -- into their own cash machine, says personal injury and insurance lawyer Patrick J. Tighe. The problem isn't new, but it isn't going away, so an aggressive attack on it is needed, according to Tighe, senior partner of the West Palm Beach personal injury law firm, X1LAW.com. That means reforms -- but also increased vigilance and awareness by consumers, who stand to suffer great harm if PIP fraud is allowed to continue.
"This is a problem that everyone in the insurance industry -- from insurance companies to regulators to personal injury lawyers -- knows is out of control," says Tighe, who has been representing injured automobile accident victims for over a decade. "Say you're in a motor vehicle accident. Seemingly as soon a police report is completed, you'll get a call telling you about this magic $10,000 that's available -- some for a doctor you're referred to, some for you to keep. This is a completely illegal solicitation. No legitimate lawyer will ever contact you with such a proposal. And the proposal is misleading, too. The $10,000 is not a gift. It's intended to go entirely to legitimate, necessary medical care in the wake of a motor vehicle accident."
Unsuspecting consumers, Tighe warns, are often left helpless when true medical attention is later needed. "What this fraud does is deplete the $10,000 PIP coverage at the beginning of the case," the injury lawyer says. "The doctor you didn't need gets most of it. The person who found your name on a police report and sold it to the highest bidder gets some, too. So when there is a need for true treatment later after the accident, and a real medical expense your PIP would normally cover, your coverage is gone. So, too, by the way, are all those people who so badly wanted to help you out the first time around." Consumers are left in a very bad place, with real injuries and no more benefits to pay for care.
The solution, says Tighe, is reforms including stricter enforcement of laws and ethical rules that prohibit the solicitations that lead to PIP fraud. Tougher penalties are needed, too. "In Florida -- and other states -- we're seeing an environment where PIP fraud sails under the radar, where the unscrupulous people who do it know there is no real risk anyone is going to come down hard on them," says Tighe. "They need to know there will be consequences. Otherwise, this is just going to go on and on, and cause more havoc and heartache."
Besides regulatory reforms, a second approach is also needed, says Tighe: consumer awareness. "What we can all do now is to be vigilant. A consumer who knows to be on the lookout for this kind of fraud can prevent it from ever happening. That means understanding that no legitimate lawyer is going to be calling you after an automobile accident-- the anti-solicitation laws and ethical rules are very clear on that."
Tighe recommends that accident victims that receive a call from anyone other than their insurance company contact their local bar association, a legitimate attorney referral service, or a personal injury lawyer with a track record for success -- not phone calls. "There are a lot of good legal professionals who will look out for your best interests," says Tighe. "Unfortunately, there are some folks who are only looking out for themselves. We all need to stay sharp to avoid them -- and the grief they invariably cause."
For over a decade, Florida personal injury lawyer Patrick J. Tighe has been protecting the rights of consumers, and those who have suffered catastrophic injury in automobile accidents, motorcycle accidents, and other life-changing events. In that time, he has represented -- and come through for -- thousands of individuals in insurance claims that were wrongly denied, delayed, or undervalued. Earlier in his career, Tighe spent nearly ten years working on 'the other side,' defending insurers in injury lawsuits. That experience gave him invaluable insight on how big insurers approach and handle insurance claim cases -- insight that is leveraged every day to bring results, and justice, for clients.
CONTACT:
Patrick J. Tighe
X1LAW, P.A. (561) 537 5059
###