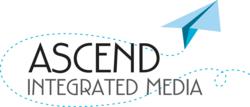 "I am confident that Ascend will raise the bar . . . allowing us editors greater flexibility to participate in PCMA Convening Leaders sessions and events."

-- Convene Editor in Chief Michelle Russell
Overland Park, KS (PRWEB) June 21, 2011
Custom publisher Ascend Integrated Media LLC and its operating brand, Ascend Media, is proud to announce a new partnership with The Professional Convention Management Association. Ascend becomes PCMA's newest Communication Partner. Ascend will be working with PCMA and Convene® Magazine to produce the Annual Meeting Dailies for Convening Leaders January 8-11, 2012 in San Diego. In addition to producing PCMA's traditional print dailies, Ascend will extend meeting highlights and content through e-Daily editions building up to the meeting, as well as during and following the meeting. Convene's editorial team will work with Ascend's full-service staff to develop content and finalize design, while entrusting them to handle layout, production, printing, and distribution.
"We are delighted to be partnering with Ascend Media," said Convene Editor in Chief Michelle Russell. "The Convene staff has been entirely responsible for the dailies for six years now, and we wanted to make sure that the high standards we have set, which have earned us several awards from Association Media & Publishing, would continue when we collaborated with another organization to produce our annual meeting publication. I am confident that Ascend will raise the bar — opening up new opportunities to engage members and attendees with the dailies — while allowing us editors greater flexibility to participate in PCMA Convening Leaders sessions and events."
According to Cameron Bishop, CEO for Ascend, "working with PCMA and the Convene team on their event media projects for both AIBTM and next year's PCMA Convening Leaders events is an exciting opportunity for our company. We consider our new Communications Partner relationship with PCMA to be a tremendous honor and a fantastic way to further support the events and meetings industry that we have been a part of for 30 years."
Ascend's relationship with CNTV, another PCMA Communications Partner providing PCMA-TV news television, will create additional synergies to assist PCMA in elevating attendee engagement and the PCMA and Convening Leaders events and brands year-round.
Ascend and the Convene magazine staff is also working with another PCMA Industry Partner, AIBTM, to produce its first Americas Meetings & Events Exhibition Show Daily. Ascend will be reporting on the show live in two dailies and will distribute a preview daily over AIBTM, June 21-23, 2011 in Baltimore. Similar to Convening Leaders, Ascend will produce an AIBTM e-Preview June 15 along with an e-Post immediately following the exhibition, and another e-Post in late September as a follow-up to AIBTM's first exhibition and a preview of what's in store for AIBTM 2012.
To find out more about PCMA's partnership program and Ascend Integrated Media, visit http://www.pcma.org/Partners.
About Ascend Integrated Media
Ascend Integrated Media LLC (and its operating brand Ascend Media) - http://www.ascendintegratedmedia.com, is a custom media agency that specializes in custom publishing and custom content, established in 1982 in Overland Park, Kansas. Ascend Integrated Media is uniquely positioned to work with associations and companies to develop and produce brand-enhancing communications products. The company engages on behalf of the client to create, produce and distribute print, digital and mobile content associated with marketing, branding and social media initiatives. Ascend's suite of fully integrated products and services includes print and digital magazine publishing, newspaper publishing, newsletters and eNewsletters, membership directories, product buyers' guides, exhibit guides and maps, annual reports, hotel door drop services, advertising and sponsorship sales representation, health care study guides, patient care information, event-related website development and management, smartphone and client-specific handheld device application development, as well as social media account management, targeted text and text couponing services and QR code programs.
About PCMA
The Professional Convention Management Association (PCMA) is the source for education, professional resources and advocacy for the meeting, convention and exhibition industry. Founded in 1957, PCMA represents more than 6000 meeting management professionals from associations, non-profit organizations, corporations, independent meeting planning companies, multi-management firms, and association executives who recognize the importance of meetings to their organization. PCMA provides members with the tools they need to succeed as meeting professionals and to promote the value of the industry to their organizations and the general public. Headquartered in Chicago, PCMA has 17 chapters throughout the United States, Canada and Mexico. For additional information, please visit the PCMA Web site at pcma.org.
# # #