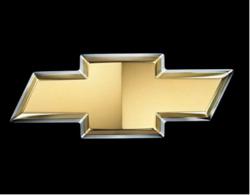 Manhattan, KS (PRWEB) June 23, 2011
The sales team at Briggs Supercenter loves a great country song. As the premiere used Chevrolet dealership in Manhattan, KS, they have been dedicated to praising the wonder of the Chevy brand for many years.
Jay Z, Kid Rock, and Mariah Carey are just a few of the artists to name-drop Chevrolet in hit songs. But no music genre has embraced the breadth and depth of Chevrolet's pop culture standing like country music.
"Country music has always held a mirror to both the serious and the irreverent in our culture," said Phil Caruso, Chevrolet national promotions manager.
"When you consider how long Chevrolet's been a cultural force, it's not surprising that those who've depicted all aspects of American life through country music have been so influenced by the brand."
Alan Jackson, Brad Paisley, George Strait and Tim McGraw have all paid musical tribute to Chevrolet. To some performers - like Lyle Lovett in "West Texas Highway" - their Chevrolet provided means for dramatic escape; while others - like Big & Rich in "Save a Horse (Ride a Cowboy)" - a hood on which to display a fierce set of horns.
The special relationship between Chevrolet and country music isn't limited to its male stars. Carrie Underwood made heartfelt reference to packing up her Chevy in "Don't Forget to Remember Me." Also, in "One Bud Wiser," Gretchen Wilson wasn't happy with an ex who made off with her brand new Silverado. Both Trisha Yearwood and Taylor Swift fell for boys in Chevy trucks, while Shania Twain just wanted a lover with a '55 Chevy in "You Win My Love."
"Chevrolet is an iconic brand that has played – and continues to play – a significant role in popular culture and the lives of many Country Music artists and fans," said Steve Moore, CMA chief executive officer.
"And we see that influence in song lyrics from Country Music veterans to our up-and-coming stars."
Here are a few examples of Chevrolet references in some of country music's most memorable songs:
Brad Paisley – "Mud On the Tires"
I've got some big news, the bank finally came through
And I'm holdin' the keys to a brand new Chevrolet
Have you been outside? It sure is a nice night
How about a little test drive, down by the lake?
Brooks and Dunn – "Rock My World (Little Country Girl)"
She's got a T-Top Camaro with a scoop on the hood
And two big speakers blasting Johnny B. Goode
Looking so sweet it oughta be a crime
She plays with my heart and messes with my mind
Carrie Underwood – "Don't Forget to Remember Me"
Eighteen years had come and gone
For Momma they flew by, but for me they drug on and on
We were loading up that Chevy, both tryin' not to cry
Momma kept on talking, putting off good-bye
Local Kansas residents who want to see the great used cars from Chevrolet for sale are encouraged to stop by Briggs Supercenter. As the premiere used car dealership group in the area, they have a great selection of Chevy models available.
###