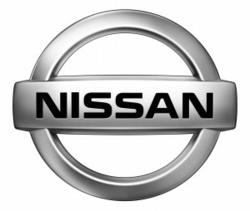 Manhattan, KS (PRWEB) June 23, 2011
While Tennessee may seem far away from Kansas, it is not that far at all. The professionals at Briggs Nissan - the premiere Nissan dealership in Manhattan, Kansas - know that Nissan's work all over the country helps the nation as a whole.
Nissan Americas recently announced they are contributing $35,000 to Big Brothers Big Sisters of Middle Tennessee to help serve children waiting for mentors. Over the past five years, Nissan has donated more than $150,000 to the organization, which provides programs that help kids make better, safer choices with a goal of reduced crime, improved graduation rates, and other benefits that help the local community as a whole.
"Nissan is extremely proud to support Big Brothers Big Sisters of Middle Tennessee," said Bill Krueger, vice chairman, Nissan Americas.
"We're committed to making a difference in the communities where our employees and customers live and work, and Nissan is partnering with Big Brothers Big Sisters of Middle Tennessee because of the organization's proven track record of improving the lives of Middle Tennessee children."
After they moved their headquarters to Middle Tennessee, Nissan started developing a longstanding relationship with Big Brothers Big Sisters.
"Nissan's investment in Middle Tennessee as a whole has been so integral to our community, and this most recent investment in Big Brothers Big Sisters is equally vital to us," commented Lis Couser, vice president of marketing development for Big Brothers Big Sisters of Middle Tennessee.
"Nissan Americas has been such an important partner in our ability to help children overcome adversity and realize the American dream. We so appreciate their continued support."
And the money is being well spend. The result of Nissan's last $150,000 helped 150 children, enabling them to overcome adversity and realize new and brighter futures for themselves. Nissan's donations have also positively impacted the communities where they live.
Dollars raised by Big Brothers and Sisters are used to fund recruiting efforts, screening, and professional ongoing support for children who are waiting on a mentor. The cost to fund a match is approximately $1,000 per match per year.
Local Kansas residents who are interested in learning more about Nissan and all the great models they have in their 2011 lineup are encouraged to stop by Briggs Nissan, the premiere new Nissan dealer in Manhattan, Kansas and the surrounding area.
###