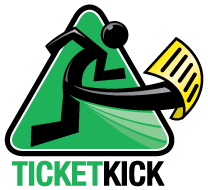 I think our state will come up with better solutions to reduce the number of accidents at intersections, if that's the goal, of course.
San Diego, CA (PRWEB) June 28, 2011
The on-going debate over whether to end red-light camera systems in Los Angeles has spurred on California legal company TicketKick to take a serious look at the future of photo enforcement in other cities in California. According to the LA Times, The LA Police Commission voted unanimously in June to end the red-light camera program, putting the city in the center of a widespread debate over the purpose of the program and the effectiveness of the cameras in preventing accidents. The city's contract with American Traffic Solutions, the red-light camera company, is set to expire at the end of July unless the LA City Counsel can receive enough votes to renew the contract.
Several bills in previous years have proposed to restrict or end camera systems statewide but failed to gain traction including AB 1008 which failed passage in 2011. Many California cities have already banned or ended their use of red-light cameras including Anaheim, Fresno, Long Beach, and Fullerton, just to name a few.
Recently, Napa County has been under fire for their red-light camera use when a Napa County Superior Judge ruled them illegal because the contract between Napa and the red-light camera company, Redflex, included a cost-neutrality clause which indirectly ties the amount of tickets issued to the amount of payment that Redflex receives from the city. According to Judge Diane Price in a Napa Valley Register article, State law prohibits that a contract between a governmental agency and a private company include a provision for payment based on the number of citations generated.
TicketKick knows this issue with cost-neutrality all too well, and has used it in written defenses for their customers in Napa and every other city who also maintains this clause in their contract. TicketKick's founder and President, Greg Muender says that "up to 50% of cities who utilize red-light camera systems have this cost-neutrality clause in their contract with the camera company. Unfortunately, that doesn't necessarily mean an automatic dismissal because whether or not this cost-neutrality clause falls under the state guidelines as being illegal or not is entirely up to the judge's interpretation. Some judges see it as illegal and others don't."
Los Angeles is one of the cities whose contract with American Traffic Solutions does not include this cost-neutrality clause in their contract. However, according to LA Times, it is costing the city to keep issuing tickets, because more and more tickets are going unpaid. Mr. Muender of TicketKick added- "It's one of those, damned if you do, damned if you don't situations where if you're financially on top like Napa, your contract is deemed illegal because of the cost-neutrality clause, but look at LA, they don't have that clause in their contract, but they're losing money."
What could be the future of red-light cameras in California? TicketKick predicts they won't last forever. "We think within five years the law will be drastically changed and you just won't see them anymore, at least in California. I think our state will come up with better solutions to reduce the number of accidents at intersections, if that's the goal, of course." Greg said. "Regardless, there will always be a need to provide a low cost, self-help legal service for traffic ticket defense, whether it be for red light tickets from a camera or an officer, or perhaps even speed cameras in the future. Who knows, but we'll be here," he continued.
TicketKick is a registered Legal Document Assistant in California, providing self-help services in traffic ticket defense, with a similar service model to companies such as LegalZoom and E*Trade. TicketKick works with attorneys in California in developing their defenses, which utilize comprehensive arguments and tactics. TicketKick's goal is to help people get their traffic tickets dismissed, and although not every customer will win their case, TicketKick offers a refund of their defense fee for most violations if their customers are found guilty. TicketKick representatives can be reached at (800) 580-1902, at http://www.ticketkick.com, or at questions(at)ticketkick(dot)com.
###