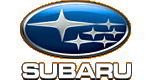 (PRWEB) June 23, 2011
When the sales professionals at Briggs Subaru - the leading Lawrence, Kansas Subaru dealer- were asked about the WRX STI setting a new record recently, they were not surprised at all. They have seen the power and performance of the WRX STI for themselves and expect other awards to come.
Subaru driver Mark Higgins recently set an all-time fastest lap of averaging 115.356 MPH on the iconic Isle of Man TT Mountain Course. He was driving a US specification 2011 Subaru WRX STI. The lap took 19 minutes 37 seconds and the WRX STI hit speeds in excess of 162 MPH.
The previous record of 100 MPH stood for 21 years.
"This was the most thrilling and frightening thing I have ever done," said Higgins, a Manx native.
"It has been my dream to drive this course since I was a little boy and I am just elated that we were able to hit the speeds we did. The Subaru was just rock solid through the mountain section and took an amazing amount of punishment on the course."
On his first practice run of the demanding TT circuit, Higgins averaged 113 MPH on the 37-mile course.
"It was difficult because we really had no idea what speeds we would be able to do on the course as we were unable to run a full lap at speed," Higgins said.
"Today we were unsure if we would be able to run because of the weather. There was hail on part of the course this morning, and heavy rain, but we were able to get a run off and it was a great lap."
Many people were amazed by the driving.
"We could not be more pleased with the result of this week's drive," said Dominick Infante, National Manager, Product Communications, Subaru of America, Inc.
"The WRX STI performed incredibly well at near flat out speeds and Mark drove impeccably. His save at Bray Hill at 150 MPH was some of the best driving any of us have ever seen."
Local Kansas residents who are interested in a new Subaru WRX should contact Briggs Subaru - the leading new and used Subaru dealer in Lawrence, Kansas and surrounding areas. They have a friendly and professional sales team that can answer any questions about all of the new models in the 2011 Subaru lineup.
###