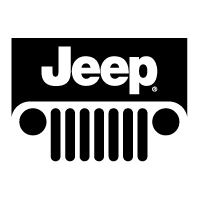 Topeka, KS (PRWEB) June 23, 2011
The new 2011 Jeep Patriot is well liked by the sales team at Briggs Dodge. As the leading Dodge dealership in Topeka, Kansas and surrounding areas, they see a lot of Chrysler, Dodge and Jeep vehicles. That said, the Jeep Patriot has a special place in their heart. Briggs Dodge currently has the Jeep Patriot in stock.
The Jeep Patriot's classic exterior styling is enhanced for 2011 with new front and rear fascias, a body-color grille. The new Jeep Patriot also has an increased 4x4 ride height. Ride-and-handling was further refined thanks to upgraded steering and suspension systems. Interior enhancements round out the new-for-2011 features.
"Patriot boasts class-leading 4x4 capability and unsurpassed fuel economy, and a host of safety features in a fun and affordable package a combination that only Jeep can offer," said Mike Manley, president and CEO - Jeep Brand, Chrysler Group LLC.
"For 2011, Jeep Patriot is even more appealing to consumers, thanks to rugged new exterior styling, interior enhancements and refinements to the suspension and steering systems."
Jeep Patriot's powertrain is designed to deliver world-class performance, fuel economy and refinement, all at an affordable, entry-level price.
The new Patriot 4x4 features a standard 2.4-liter World Engine that produces 172-horsepower and 165 lb.-ft. of torque. This 2.4-liter World Engine has dual variable valve timing (VVT) on both intake and exhaust camshafts, which helps optimize the torque curve at all speeds and produces more power, better fuel economy and smoother, quieter operation than engines without dual VVT.
Standard on the 2011 Jeep Patriot Sport two-wheel-drive model is a 2.0-liter World Engine that provides 158 horsepower and 141 lb.-ft.of torque coupled with the continuously variable transmission (CVT2), and delivers 23 mpg in the city and 29 mpg on the highway.
A 2010 Insurance Institute for Highway Safety (IIHS) Top Safety Pick, the Jeep Patriot for 2011 is loaded with more than 30 standard safety and security features, thoughtful functionality and best-in-class off-road capability with Freedom Drive II, offering tremendous value for consumers that desire an SUV to accommodate their active lifestyle at an affordable price.
Anyone living in Kansas who has been thinking about buying a Jeep should stop by Briggs Dodge - the leading Dodge and used Jeep dealer in Topeka, Kansas and surrounding areas. Briggs Dodge has an extensive selection of new and used vehicles in the Topeka, Kansas area.
###