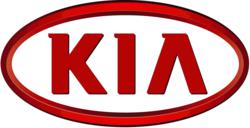 Topeka, Kansas (PRWEB) June 23, 2011
When the professionals at Briggs Kia - the leading Topeka, Kansas Kia dealership - were asked about the new Optima Turbo, they were quite excited. They believe that many drivers are going to find a lot to love about the new powerful Optima available in Kia's 2011 lineup.
The Optima Turbo represents Kia's first-ever turbocharged engine. It adds more power and fuel efficiency to the Optima line. Utilizing Kia-developed gasoline direct injection (GDI) technology, the Optima Turbo offers increased performance with 274 horsepower.
At the same time, it improves fuel efficiency - which is perfect for those requiring more power without sacrificing fuel economy. This is something that Kia has been working hard on over the last few years, and it shows.
"The 2011 Kia Optima is an example of Kia's commitment to exceptional quality, style, and innovation over the past decade, establishing a new benchmark in an already crowded mid-size sedan segment," said Michael Sprague, vice president, marketing & communications, KMA.
"The Optima's first-ever two-liter turbocharged engine with direct injection not only makes the Optima lineup a more compelling choice for consumers, the combination of Kia's transformational design language, standout performance, and best-in-class value hit a sweet spot our competitors in the segment can't match."
For consumers looking for even more sporty appeal, the Optima SX adds unique black leather woven seat trim, black interior trim with carbon insert film, Supervision meter cluster with LCD display, center fascia and meter housing, soft trim with French seams, steering wheel paddle shifters, metal pedals and lighted metal door scuff plates.
Kia Motors is in the midst of a dramatic, design-led transformation, which has been delivering dynamically styled vehicles in several important segments at exactly the right time, contributing to the brand's continued gains in U.S. market share.
Local Kansas residents who want to see the great looking new Kia models should stop by Briggs Kia - the leading new Kia dealer in Topeka, Kansas and surrounding areas. Their sales team can answer questions about the new Kia Optima Turbo or any of the other great new and used models they have available for sale.
###