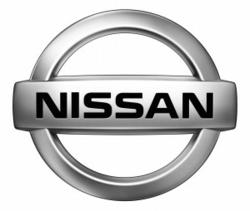 Lawrence, KS (PRWEB) June 23, 2011
The sales professionals at Briggs Nissan Lawrence - the premiere Nissan dealership in Lawrence, Kansas - loved Nissan's recent commercial that celebrated fatherhood. They were not surprised the National Fatherhood Initiative (NFI) has honored Nissan with a Fatherhood Award for their "Baby" television commercial.
The "Baby" television commercial ends with the tagline, "Innovation for Daddy; Innovation for Everyone," and highlights the joy men experience when they learn they are going to become fathers. In the commercial, a father rushes to his driveway and transforms his Nissan 370Z sports car into a more family-friendly Nissan Maxima. He then runs back into the house happily yelling, "We're gonna have a baby!"
Roland C. Warren, president of NFI, said, "Powerful, positive messages about fatherhood, like the one in Nissan's 'Baby' ad, play a critical role in promoting responsible fatherhood in America. NFI is honored to recognize Nissan for its important contribution to this dialogue."
The award was presented to Nissan at a press event at its Franklin, Tennessee headquarters earlier this month. The commercial, along with a new National Fatherhood Initiative Public Service Announcement (PSA) called "Be a Dad" were shown to the Nissan employees in attendance. Warren presented the award to Jon Brancheau, vice president, Nissan Marketing.
"Nissan recognizes the important role fathers play in the lives of their family," said Brancheau.
"That's why the National Fatherhood Initiative award is such a tremendous honor. Our team remains committed to designing and building vehicles that stand up to the most challenging yet rewarding job on the planet – parenting."
First started in 1997, the Fatherhood Awards are presented every year to individuals, corporations, and organizations that make a substantial contribution to strengthening fatherhood. Past Fatherhood Award winners include James Earl Jones, Tony Dungy, Tim McGraw, Tom Selleck, and corporations like Johnson & Johnson, FedEx, AT&T, Chevrolet, and IBM.
When it comes to new and used Nissan cars and trucks, local Kansas residents should contact Briggs Nissan Lawrence - the leading Lawrence, KS area used Nissan dealership. Their friendly and professional sales team can answer any questions about any of the new Nissan models in the 2011 lineup. When it comes to Nissan helping others, Briggs Nissan Lawrence is behind all the great efforts put into play by Nissan.
###