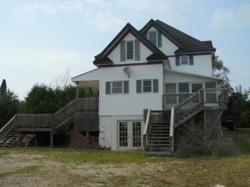 The auction process is a proven and effective method for selling a variety of properties.
Janesville, Wisconsin (PRWEB) June 22, 2011
Buyers have the opportunity of a lifetime to peruse a diverse selection of properties that will be sold to the highest bidder during several upcoming auctions— online from June 10 to July 10 and on-site from July 9 to 10. These properties are located all across southern and central Wisconsin, as well as northern Illinois, and are ideal for buyers seeking buildable lots, investment properties, renovation projects or a second home.
"We believe that the multi-property event is one of the best ways to bring properties to the public. This format allows qualified buyers the opportunity to see a variety of properties and determine their current fair market value through the bidding process. There's never been a better time for buyers to invest in their future," said auctioneer, Bill Perkins.
Properties to be up for bid include — seven homesite tracts ranging in size from 5.25 acres and down, a storefront structure with updated two-bedroom apartment, a three-bedroom "handyman special," a Victorian house with 3,300 square feet of living space and many more. This auction will feature 13 properties in total.
According to Mike Jones, president of United Country Auction Services, "The auction process is a proven and effective method for selling a variety of properties. By conducting public auctions, the process is transparent, establishes fair market value, is fair to all parties and allows all Americans the opportunity to participate in the process instead of a select few."
The online auctions will be held from June 10 through July 10, and the live auctions will be held on-site on July 9 and 10. Property details, photos, auction times, as well as terms and conditions can be found at http://www.WisconsinREOAuction.com. United Country - Elite Auction & Realty can be contacted at 608-290-7680.
About United Country
United Country Real Estate is the largest fully integrated network of conventional and auction real estate professionals in the United States. Based in Kansas City, Mo., the company has been an innovator in real estate marketing since 1925. United Country supports nearly 600 offices across the U.S., Costa Rica, Panama and the resort areas of Mexico, with a unique, comprehensive marketing program that includes one of the largest portfolios of property marketing websites (more than 2,000 separate sites), seven proprietary real estate catalogs with a cumulative distribution of 1.5 million readers, an extensive, current buyer database and national advertising of properties that reaches more than 90 million homes per week. United Country has recently been recognized by AllBusiness.com, The Land Report, Entrepreneur and The Wall Street Journal as one of the top U.S. real estate companies.
# # #