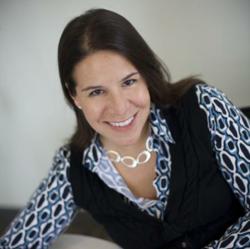 Chicago, IL (PRWEB) June 23, 2011
Anne Grason has joined http://www.interactionassociates. com [Interaction Associates], a 40-year innovator that helps clients drive business success by developing collaborative work cultures and leadership at all levels. Grason will be Director, Client Solutions, based in Chicago, IL.
"Anne will be a strong addition to the Interaction Associates team," said Linda Stewart, President and CEO of the firm. "In addition to her extensive business development experience, she also brings a deep background in collaborating with clients to define and address challenges through leadership development. She has helped organizations in a wide variety of industries. Her strategic business development and client management skills in are impeccable."
Prior to joining Interaction Associates, Grason was Regional Sales Manager, EBSCO Publishing, Director, National Accounts, Mandel Communications, and Regional Account Manager, IIR Communispond, Inc. She also held account management positions with Wilson Learning, and Educational Multimedia Corporation.
Anne is a certified instructor and coach in Executive Presentation Skills, and is a thought leader in the Executive Learning Exchange. She received a certification in Direct Marketing from DePaul University and received a B.S. in Science from Loyola University of Chicago.
About Interaction Associates
Interaction Associates is a 40-year innovator of leadership development, helping clients accelerate business results by creating high-involvement work cultures. IA's consulting, training, and coaching services empower leaders to build trust, engage employees, and foster collaboration to drive strong business results to more than 1/3 of the Fortune 500. IA's proprietary research shows that the "Return on Involvement" of employees yields measurable business results. In 2011, IA was named to Training Industry's Leadership Companies Watchlist of top innovators in the leadership field http://bit.ly/hw///Phy.
IA has global delivery capability with corporate offices in Boston and San Francisco. More information is available at: http://www.interactionassociates.com.
###
This press release was distributed through PR Web by Human Resources Marketer (HR Marketer: http://www.HRmarketer.com) on behalf of the company listed above.