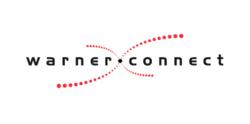 If we did not have a shared IT system across our sites, PUC would have lost critical response time following the tornado.
Fridley, MN (PRWEB) June 22, 2011
On Sunday, May 22, 2011 an EF1 tornado ripped through the streets of North Minneapolis. Warner Connect, a Minnesota based IT and Telecommunications Company that creates value-driven, best-in-class solutions for Small to Medium Businesses was there to aid long-time customer Pillsbury United Communities' (PUC) recovery from the aftermath. Using an established disaster recovery and business continuity plan Warner Connect restored PUC's data and systems, supporting them in their mission to help others affected by the tornado.
Looking at the footage of the tornado's aftermath, Henry Warner, owner of Warner Connect, saw one of the buildings where PUC had their offices: "It was obvious that nobody was going to be able to work from that location for the foreseeable future." he stated. "With extensive damage to the building and no power or internet connection to the site, quick action was needed to help PUC get their employees back to work Monday morning." Because Pillsbury United Communities' IT infrastructure is managed by Warner Connect, their data and user profiles were backed up at two off-site data centers. This allowed PUC to relocate personnel, recover their data and continue to deliver mission-critical services.
With a combination of desktop virtualization, a remote access portal and cloud infrastructure services, PUC was able to utilize Warner Connect's SmartPC platform to get back up and running quickly. "PUC only lost about 3 hours of time due to the disaster," Warner Connect IT Manager, Craig Berg estimated, "In the world of IT, downtime can be catastrophic for organizations of all sizes. This, combined with major data loss, can be a death sentence for businesses and non-profits."
Gartner Group (a leading technology research company) estimates that 70% of businesses that suffer a major data loss go out of business within 18 months—with Warner Connect's business continuity services, PUC was able to minimize the impact of this disaster on their organization and continue to support the community they serve, many of whom were affected by the same tornado.
Chanda Smith Baker, President & CEO of Pillsbury United Communities stated: "The fact that Pillsbury United Communities was up and running by noon Monday speaks loudly. If we did not have a shared IT system across our sites, PUC would have lost critical response time following the tornado."
Warner Connect will continue to support PUC's remote location during the renovation of their old building and is securing the hardware that was left behind, ensuring that the data contained in them stays safe.
If you are interested in helping PUC during this time or to learn about their efforts in assisting the community, please visit their Tornado Relief website here: http://puc-mn.org/TornadoReliefEffort/tabid/2418/Default.aspx
About Warner Connect
Warner Connect (Fridley, MN) is an information technology company specializing in managed IT and cloud computing services that make Fortune 500 technology affordable for small to medium sized businesses. Additionally, Warner Connect offers a full range of telecommunications and data center solutions. Founded in 2001 the company has leveraged its strategic partnerships with Microsoft, Cisco, Citrix and others to deliver solutions for small and mid-size companies in the Minneapolis / St. Paul metro area. Additional information on Warner Connect can be found on the company website, http://www.WarnerConnect.com.
# # #